VCCA Fireplace Series 14
Featuring: Margaret B. Ingraham and Sharon Norwood
When: Thursday, November 12, 2020, at 7:30 p.m. ET.
Where: Facebook Live and YouTube
Visual artist and VCCA Fellows Council member Tanja Softić will host the November 12 event featuring poet and photographer Margaret B. Ingraham and conceptual artist Sharon Norwood.
Sharon Norwood was the 2019 recipient of VCCA's Jacques and Natasha Gelman Fellowship. Her work spans several media and has been exhibited throughout the U.S., Canada, Jamaica, Korea and Germany.
Margaret B. Ingraham is a past president of the VCCA Board of Directors. She will read from her latest poetry collection Exploring This Terrain, published by Paraclete Press in April 2020.
Read more about our guests and their work below.
---
---
Margaret B. Ingraham
Poet and photographer Margaret B. Ingraham was born in Atlanta, Georgia, and "grew up" exploring the woods behind her childhood home. She is the author of a poetry chapbook Proper Words for Birds (Finishing Line Press), nominated for the 2010 Library of Virginia Award in poetry, and of This Holy Alphabet (Paraclete Press), lyric poems adapted from her original translation from the Hebrew of Psalm 119.
Ingraham is the recipient of an Academy of American Poetry Award, a Sam Ragan Prize, and numerous residential Fellowships at the Virginia Center for the Creative Arts. She has been a guest lecturer on poetry and the psalms at Wesley Theological Seminary in Washington, DC, and the Virginia Theological Seminary, and has twice collaborated with internationally recognized composer Gary Davison (whom she met during her first residency at VCCA), most notably to create "Shadow Tides," a choral symphony commissioned by Artistic Director Gretchen Kuhrmann for Choralis to commemorate the tenth anniversary of September 11th and performed on that date in 2011 in Washington, DC. Ingraham resides in Alexandria, Virginia.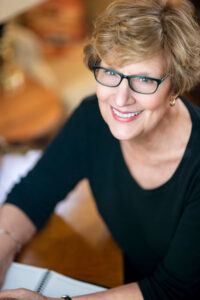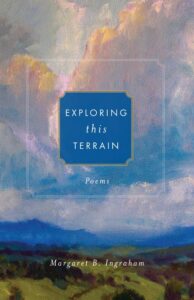 ---
Sharon Norwood
Sharon Norwood is a conceptual artist whose work spans several media to include painting and ceramic. Norwood received a BFA in Painting from the University of South Florida and an MFA in studio Art from Florida State University.
She has exhibited throughout the United States, Canada, Jamaica, Korea and Germany. Norwood's exhibition record includes solo exhibitions, group collaborations, and site-specific installations. Her work has been showcased in several Biennials including the Jamaica, Atlanta and Florida Biennial. She has participated in national and international residencies including the Vermont Studio Center (VSC), PILOTENKUECHE, Watershed Center for the Ceramic Arts, ROKTOWA and the Virginia Center for the Creative Arts (VCCA). In 2019 Norwood became a Joan Mitchell foundation grant nominee. Sharon currently maintains a studio practice in Savannah Georgia.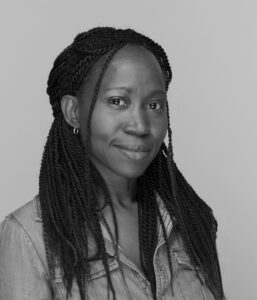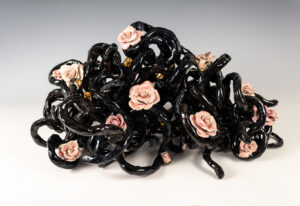 ---
About the Series
The VCCA Fireplace Series — in the spirit of the sharing of work that takes place among VCCA Fellows after dinner in front of the fireplace at Mt. San Angelo — features live presentations by two Fellows every other Thursday. The focus of these events is on new work, particularly by artists with public events affected by the pandemic.
---
Watch Other Events in the VCCA Fireplace Series
As more events take place, we'll add the recordings to this YouTube playlist: