An international experience offers the opportunity to see your work within the context of a new culture. Writers, visual artists, and composers who have been in residence at VCCA may apply for our international exchange program. VCCA offers residencies at several locations in addition to our Moulin à Nef location in Southwest France.
Any Fellow who has participated in a VCCA international residency program within the last three years is NOT eligible to apply in the current year, with the exception of those who have participated in the Moulin à Nef program in France.
You may apply for as many programs as you wish. Each requires a separate application and fee. If you are selected for multiple programs, you must choose one program to attend.
Applications are accepted beginning June 1 each year. Deadline for applying is September 15. Notification by December 15.
For information on the cost of an international exchange residency, see Financial Information.
Oberpfälzer Künstlerhaus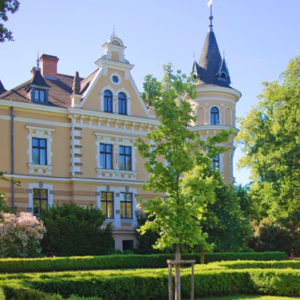 Schwandorf, Germany
Six-week residency opportunities, June 1 – July 15, 2024, are provided for four VCCA Fellows (two visual artists, a writer, and a composer).
Private rooms, a shared living area, and kitchen are provided, as well as a daily stipend.
You can learn more about this location on their website.
Stadt Salzburg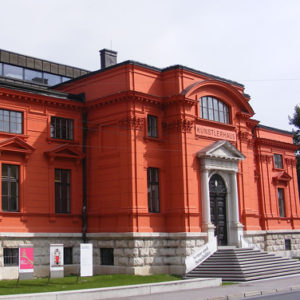 Salzburg, Austria
A cultural exchange with the city of Salzburg, this four-week residency in August 2024 for a visual artist provides a combined studio and living space, as well as a stipend.
The Künstlerhaus is in the center of Salzburg and houses 22 studios for artists, and two other residential spaces. Knowledge of the German language is helpful but not essential. The experience can be somewhat solitary and Fellows are encouraged to bring a partner or friend and to inform themselves about the city before they arrive.
You can learn more about this location on their website.