The Virginia Center for the Creative Arts provides focused time, creative space, and artistic camaraderie to national and international artists of talent and promise. Since 1971, VCCA has built a community of over 6,000 writers, composers, and visual artists of excellence.
Your modern-day patronage makes possible the literature, music, and visual art created at VCCA that define our culture and enrich our society. Thank you for your support.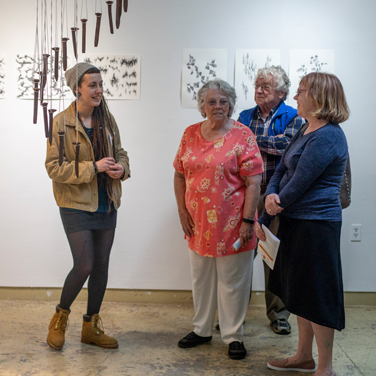 Make a Gift
Keep VCCA strong and vibrant
Ways to Give
Learn how you can have an impact on VCCA.
Annual Fund
Support the operations and programs that make great art possible.
Boxwood Collective
Recurring Gifts create real impact for VCCA with an affordable monthly contribution.
Planned Giving
Build a legacy through planned giving.
Special Events
Meet artists and patrons of the arts
Fund a Fellowship
Fund a residency for artists.