About the Fellowship
Thanks to a grant from the National Endowment for the Arts (NEA), VCCA is offering three- to five-week fully-funded residencies for U.S. military veteran artists. The VCCA residency at Mt. San Angelo includes a private bedroom with private bath, a separate individual studio, and meals in a community of cross-disciplinary artists. Each veteran artist will receive a $1,000 honorarium for travel and/or supplies.
Now Accepting Applications
Eligibility: U.S. military veteran writers, visual artists, and composers
Residencies Available: October 1 – December 31, 2021
Length of Fellowship: Three to five weeks
Honorarium: $1,000
Application Deadline: May 15, 2021
Application Fee: $50
Notification by: July 31, 2021
To be considered for an NEA Fellowship for Military Veterans, complete the "Application for Mt. San Angelo Residencies, VCCA in Virginia," selecting your fellowship interest in the first question.
---
Reinetta Van, Summer 2021 NEA Veteran Fellow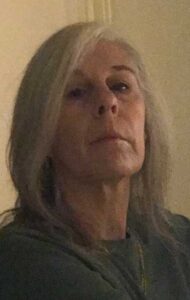 Van's work encompasses her experience as a female naval officer, mother, and activist over four decades on the front lines of multivariant sociopolitical transformation. Her major focus is exploring women's identities and roles: Navy women transitioning from support to war fighter status, over-use of hysterectomies in America, and substance abuse. Van continues to challenge brain trauma and neuropathy in order to be active in the writing community, including leading panels at the Association of Writers & Writing Programs plus &Now conferences. She has published one military history, and essays and articles on a variety of topics as well as instructed at universities, opened a woman-centered retail business, and worked on Ford Motor Company's assembly line. Van served as an analyst and historian during her naval career, retiring as a captain. Van holds an MS from the University of Southern California and is an Old Dominion University's MFA Creative Writing Program nonfiction candidate. Norfolk, Virginia is now home, after living overseas three times and visiting 30 countries.
---
Previous NEA Veteran Fellows
T.J. Anderson, III, writer
Jerri Bell, writer
Maurice Emerson Decaul, writer
Alan Frampton, visual artist
Aaron Hughes, visual artist
Ramiro Hinojosa, writer
Amber Hoy, visual artist
Odie Lindsey, writer
Davey Mann, visual artist
Jackie Munn, writer
Janna Moretti, writer
Francisco Martinezcuello, writer
Vincent Pidone, visual artist
Kristina Shevory, writer
Karen Skolfield, writer
Anna C. Stull, writer
T.J. Anderson, III:
"The residency presented me with the opportunity to continue work on a project involving my ancestors who came from Lynchburg and Amherst County. I took advantage of the VCCA's close proximity to several places that were helpful in terms of my work. I spent time during archival research at the Amherst Historical Society, and The Jones Memorial Library in Lynchburg, in addition to visiting the Monacan Tribal Museum, and Mt. Moriah Baptist Church. Thinking about the work also occurred away from museums and libraries. I used the time to walk the land, read, and connect with these lost voices through my practice as a musician, as well as a poet. The opportunity to converse with other artists was invaluable."
Visual Artist and Veteran Davey Mann Comes to VCCA in January
NEA-Supported Writer Anna Stull Speaks about her Experiences in Iraq
NEA-Supported Military Veteran Writer Maurice Decaul at VCCA