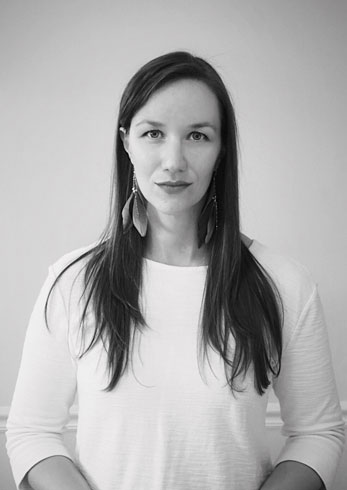 Jackie Munn applied for one of VCCA's Collateral Reparations: Artists Residencies for Military Veterans Fellowship funded by the National Endowment for the Arts after learning about it from a newsletter sent by the Armed Services Art Partnership—an art program and community for veterans in the DC area. "I applied but was surprised I was selected, especially since I'm not a writer by trade and have only started writing publicly for the past year or so," says Jackie whose work has been published in The New York Times Magazine, The War Horse, National Geographic's blog for Chain of Command, and A Common Bond II: An ASAP Anthology. She explains that finding time to write in the midst of her career—she works as a nurse practitioner for Arlington County—and while raising her four-year old son, is extraordinarily challenging. She's grateful for the fellowship and is very excited about the opportunity to be at VCCA where she can focus on her writing. Jackie plans to divide her residency into three week-long residencies in November, December and January to accommodate her work and home life.
An army brat, Jackie spent nine years of her childhood in Germany where her father, a colonel, was stationed. Following her graduation from West Point in 2008, Jackie served as an Army officer for five years. She was deployed to Iraq and then Afghanistan, where she went as a member of the newly formed Cultural Support Team. Composed of women assessed and selected to work alongside Special Forces units, these teams were responsible for engaging with Afghan women and children during combat operation. This was in 2012 before women were allowed to fill combat roles, but the women volunteers had to pass a grueling series of mental, intellectual and physical tests and complete special training at Fort Bragg, N.C. Only 28 women, including Jackie, were chosen out of a field of 280. At Fort Bragg, the trainees studied Afghan and Islamic culture and "refined the military skills needed for an assignment alongside elite troops, including weapons use, trauma care, radio communications, intelligence gathering and driving the vehicles used by Special Forces teams in Afghanistan's harsh terrain."
As a freshly minted Cultural Support Team leader, Jackie and her team—comprised of herself, a female master sergeant and a female interpreter—joined a group of Green Berets in a remote part of eastern Afghanistan where she deployed for ten months. Her experience working amongst elite Special Operation soldiers, infantrymen, and Afghan locals provided Jackie with a unique opportunity to experience combat in ways uncommon for many female soldiers.
Inspired by Tim O'Brien's If I Die in a Combat Zone and The Things They Carried, and Tobias Wolff's In Pharaoh's Army, Jackie is working on a collection of creative non-fiction short stories drawn from her perspective as an Army Brat, servicemember, veteran, and spouse of a soldier. Her stories aim to convey the more nuanced experiences of the generation of women and men who served during the Iraq and Afghanistan wars.
Jackie has attended the Yale Writer's Workshop as a creative non-fiction writer and was also chosen for the Armed Services Arts Partnership creative writing seminar. In March 2019, on the occasion of International Women's day, she was featured on the Today Show to discuss her New York Times article and experience working alongside Green Berets in Afghanistan.
Jackie will be presenting a reading at Riverviews on Friday, December 13, 2019 at 7:30 PM.