VCCA Fireplace Series 28
When: Thursday, April 21, 2022, at 7:30 p.m. ET
Where: Live on YouTube and Facebook
Join three VCCA Fellows for a virtual event celebrating the craft of creative nonfiction.
Iraj Isaac Rahmim will host Jennifer Lunden and Aurvi Sharma for an evening of readings and conversation among three recipients of VCCA's Goldfarb Family Fellowship.
The Goldfarb Family Fellowship offers writers of creative nonfiction a fully-funded two-week VCCA residency at Mt. San Angelo (currently accepting applications for Winter 2023). The fellowship was established in 2000 through the generosity of writer, literary agent, and former VCCA Board Member Ronald Goldfarb and is sponsored by The Robert and Aida Goldfarb Art Law Literary Fund.
---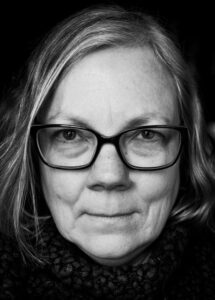 Jennifer Lunden, 2022 Goldfarb Fellow
Jennifer Lunden's debut book, American Breakdown: Notes From an Industrialized Body, is forthcoming by Harper Wave. A chapter from the book was a Maine Literary Award finalist, and her essay "Fugitive Justice," published in Longreads, won the Maine Literary Award for short works, nonfiction, in 2021. Lunden's nonfiction has been published in Creative Nonfiction, Orion, River Teeth, Diagram, and other journals. Lunden's work has appeared in several anthologies, including True Stories, Well Told: From the First 20 Years of Creative Nonfiction Magazine, and she is the winner of a Pushcart Prize. She is the latest recipient of VCCA's Goldfarb Family Fellowship for Creative Nonfiction.
Photo by Travis Widrick
---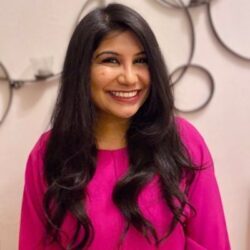 Aurvi Sharma, 2018 Goldfarb Fellow
Aurvi Sharma grew up in the Indian hinterland, moving from river to river with her family. Aurvi has been awarded the Gulf Coast Nonfiction Prize, the Prairie Schooner Essay Prize, the AWP Kurt Brown Prize, the Wasafiri New Writing Prize, a Glenna Luschei Prairie Schooner Award, and three Pushcart nominations. She is working on a memoir about her forgotten foremothers, the Yamuna River, and the disobedient women who thrived by the river for millennia. Aurvi's writing appears in Bon Appetit, Guernica, Kenyon Review Online, Pleiades, Fourth Genre, Essay Daily, and Everyday Genius.
---
Iraj Isaac Rahmim, 2017 Goldfarb Fellow
Iraj Isaac Rahmim's essays and fiction have appeared in Antioch Review, Commentary, Commonweal, Fugue, Guernica, Gulf Coast, Houston Chronicle, The Missouri Review, Reason, Rosebud, and Zócalo Public Square, and been broadcast by Pacifica Radio and anthologized by Greenhaven Press and the University of Texas Press. His writing has been selected six times as Notable Essays by the Best American Series, twice nominated for and received a Special Mention for the Pushcart Prize, nominated by the Sewanee Writers' Conference for Best New American Voices, and awarded a fellowship in literature by the Texas Commission of the Arts. Isaac holds a Ph.D. in biochemical engineering from Columbia University and has been awarded over 20 patents worldwide on energy technologies. He is a current member of the VCCA Fellows Council.
---
About the Series
The VCCA Fireplace Series — in the spirit of the sharing of work that takes place among Fellows after dinner in front of the fireplace at VCCA's artist residency program at Mt. San Angelo — features live virtual presentations by Fellows each month.
---
Watch Other Events in the VCCA Fireplace Series
As more events take place, we'll add the recordings to this YouTube playlist: