VCCA Fireplace Series 26
Poet, VCCA Fellow, and Past President of the VCCA Board of Directors Margaret B. Ingraham hosted this virtual event featuring poets Amanda Galvan Huynh and Patricia Spears Jones, two recipients of the Richard S. and Julia Louise Reynolds Poetry Fellowship.
The Richard S. and Julia Louise Reynolds Poetry Fellowship is a fully-funded, three-week residency for poets (currently accepting applications for Fall 2022). The VCCA residency at Mt. San Angelo includes a private bedroom with private bath, a separate individual studio, and three meals a day in a community of cross-disciplinary artists.
---
---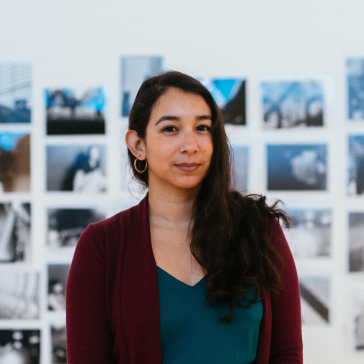 Amanda Galvan Huynh
Amanda Galvan Huynh is a Mexican American writer and educator from Texas. She is the author of a chapbook, Songs of Brujería (Big Lucks, September 2019) and Co-Editor of Of Color: Poets' Ways of Making: An Anthology of Essays on Transformative Poetics (The Operating System, 2019). Amanda has been nominated for the Pushcart Prize, Best New Poets, and Sundress Publications' Best of the Net. She was a 2016 AWP Intro Journal Project Award Winner, 2018 Best of the Net Winner, a finalist for the 2015 Gloria Anzaldúa Poetry Prize, and a finalist for the 2017 Poetry Society of America Chapbook Fellowship. Her poetry can be read in print and online journals such as Hayden's Ferry Review, Puerto del Sol, The Southampton Review, and others.
---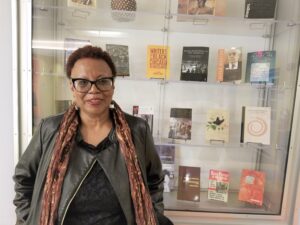 Patricia Spears Jones
Patricia Spears Jones is a poet, writer, educator, literary curator, and organizer. She is the author of four full-length poetry collections, most recently A Lucent Fire: New and Selected Poems and five chapbooks. Her poems are widely anthologized, including in African American Poetry: 250 Years of Struggle and Song, and have appeared in The New Yorker, Plume, and The Brooklyn Rail. She received the prestigious Jackson Poetry Prize from Poets & Writers in 2017. Mabou Mines commissioned and produced two of her plays. She curated literary events for St. Mark's Poetry Project; the Center for Book Arts and The Brooklyn Rail as well as her Brooklyn based series WORDS SUNDAY. She is an emeritus fellow for The Black Earth Institute and organizer of the American Poets Congress.
---
About the Series
The VCCA Fireplace Series — in the spirit of the sharing of work that takes place among VCCA Fellows after dinner in front of the fireplace at Mt. San Angelo — features live virtual presentations by Fellows each month.
---
Watch Other Events in the VCCA Fireplace Series
As more events take place, we'll add the recordings to this YouTube playlist: