VCCA Fireplace Series 24
Featuring: Marisa Williamson with Shaun Spencer-Hester (Anne Spencer House & Garden Museum)
When: Thursday, July 15, 2021, at 7:30 p.m. ET
Where: Live on Facebook and YouTube
Writer and VCCA Fellows Council member Sonja Curry-Johnson will host this virtual event featuring project-based artist Marisa Williamson, recipient of the 2021 Anne Spencer Fellowship, and special guest Shaun Spencer-Hester, granddaughter of Anne Spencer and Executive Director of the Anne Spencer House & Garden Museum.
Williamson will present a series of projects stemming from her early performance work focused on the historical persona of Sally Hemings, the enslaved mother of four of Thomas Jefferson's children. Read more about Williamson and her work below.
The Anne Spencer Fellowship was established in 2017 in honor of Harlem Renaissance poet and civil rights activist Anne Spencer. The fellowship provides a one-month residency and $1,500 honorarium to writers, visual artists, and composers of African American descent. Applications are now open for the 2022 Anne Spencer Fellowship, which will be awarded to a composer.
---
Marisa Williamson
Marisa Williamson is a project-based artist who works in video, image-making, installation and performance around themes of history, race, feminism, and technology.
She has produced site-specific works at Monticello, and by commission from Storm King Art Center, the Metropolitan Museum of Art, Monument Lab, and the National Park Service.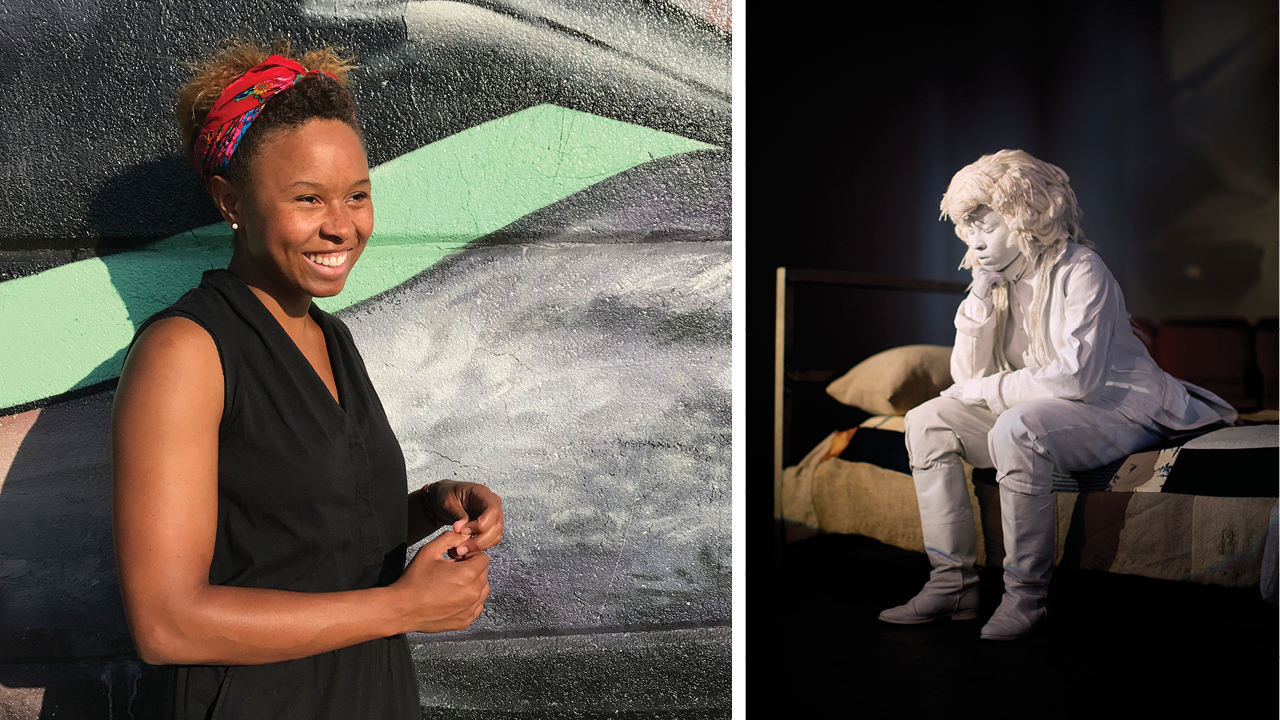 She has had solo exhibitions at the University of Virginia, the University of Washington, and SPACES in Cleveland. Her work has been exhibited in venues nationally and internationally including Real Art Ways (Hartford), The Print Center (Philadelphia), Neuer Berliner Kunstverein (Berlin), BRIC (Brooklyn), Human Resources (LA), Stefania Miscetti gallery in Rome.
Williamson has received grants from the Rema Hort Mann Foundation, the Schlesinger Library on the History of Women in America, and the Graham Foundation. She was a 2012 Skowhegan participant and attended the Whitney ISP from 2014-2015.
Williamson holds a BA from Harvard University and an MFA from CalArts. She lives and works in New Jersey, and in 2021 will join the faculty of the McIntire Department of Art at the University of Virginia as an assistant professor of media arts.
---
About the Series
The VCCA Fireplace Series — in the spirit of the sharing of work that takes place among VCCA Fellows after dinner in front of the fireplace at Mt. San Angelo — features live virtual presentations by Fellows each month.
---
Watch Other Events in the VCCA Fireplace Series
As more events take place, we'll add the recordings to this YouTube playlist: