About the Award
Established in 2016 and first awarded in 2017, the Steven Petrow LGBTQ+ Fellowship is open to writers in any genre who self-identify as LGBTQ+. This juried fellowship is awarded on a competitive basis, and the selection is made based on the quality of the submitted work. The Petrow Fellowship provides a fully-funded, two-week residency at Mt. San Angelo, which includes a private bedroom with private bath, a separate individual studio, and three meals a day in a community of cross-disciplinary artists.
Applications Details
Eligibility: Writers in any genre who self-identify as LGBTQ+
Residencies Available: September 1 – December 31, 2024
Length of Fellowship: Two weeks
Application Opens: October 1, 2023
Application Deadline: January 15, 2024
Application Fee*: $30
Notification by: April 30, 2024
To be considered as a Steven Petrow LGBTQ+ Fellow, complete the "Application for Mt. San Angelo Residencies, VCCA in Virginia – Fall 2024," selecting your fellowship interest in Question 2.
* If the application fee presents a significant barrier to application, please write to vcca@vcca.com by January 10, 2024, to request an application fee waiver.
---
About Steven Petrow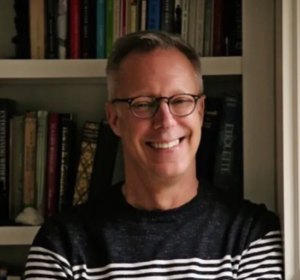 Steven Petrow is an award-winning journalist and book author who is best known for his Washington Post and New York Times essays on aging, health, and civility. He's the author of multiple books, including Stupid Things I Won't Do When I Get Old and Steven Petrow's Complete Gay & Lesbian Manners. His 2019 TED Talk ("3 Ways to Practice Civility") has more than 1.6 million views. Steven's work has been published in Time, The Atlantic, The Daily Beast, Los Angeles Times, and USA Today. Much of his work over the past decade has taken place at VCCA; he is grateful for the time, space, and magic at Mt. San Angelo and currently serves as a member of the Board of Directors. Previously, Steven was the president of NLGJA: The Association of LGBTQ Journalists. He lives in Hillsborough, N.C.
---
Nicholas Boggs, 2022 Petrow Fellow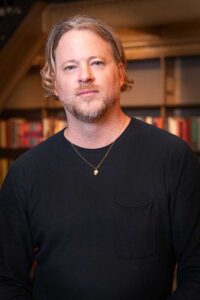 Nicholas Boggs is co-editor of James Baldwin's Little Man, Little Man (2018) and is currently at work on a literary biography of Baldwin, under contract at Farrar, Straus and Giroux.
His work has been supported by fellowships from the NEH, the Leon Levy Center for Biography, Biographer's International Organization, and the Eccles Centre for American Studies at the British Library. His work has been anthologized in The Cambridge Companion to James Baldwin, James Baldwin Now, and Best Gay Stories 2013.
Read more about Boggs and his work.
Photo credit: Jonathan Blanc/NYPL
---
Previous Petrow Fellows
2021: Carter Sickels, writer
2019: Daniel Handal, visual artist
2018: Lydia Conklin, writer
2017: Cris Beam, writer
While in residence at VCCA in 2021, Carter Sickels participated in a VCCA Fireplace Series event streamed live from the library of the Fellows Residence at Mt. San Angelo. You can watch a recording of the event below. VCCA Fellows Council member Iraj Isaac Rahmim hosted the evening which also featured a reading by Steven Petrow.