Thank you to everyone who gathered at Mt. San Angelo on Saturday, June 25, 2022, in celebration of the first 50 years of the Virginia Center for the Creative Arts! It was a pleasure to welcome more than 100 guests to our home at Mt. San Angelo, the magical hilltop where writers, visual artists, and composers come from across the globe to pursue their creative work in a supportive and inspiring environment.
The evening featured wonderful live music by Martina DaSilva, Liya Grigoryan, and Lucas Pino; gorgeous event design by John Owen; and 15 stunning artworks on display as part of an online art auction. Guests had the chance to take in VCCA's expansive grounds and outdoor sculptures, spend time in both VCCA's Studio Barn and Fellows Residence building, and enjoy catering by Meriwether Godsey, VCCA's dining partner responsible for feeding artists in residence three meals a day at Mt. San Angelo.
The event raised over $100,000 for the 50th Anniversary Fund. That means VCCA will be able to fund at least 50 free artist residencies in the coming year for artists of color who are new to VCCA. Thank you to everyone who has supported this important initiative to ensure VCCA's artist community reflects the diversity of the U.S. population. This is just one step along the way to VCCA's ultimate goal — to build an endowment large enough to sustain free residencies for every artist who participates in our programs.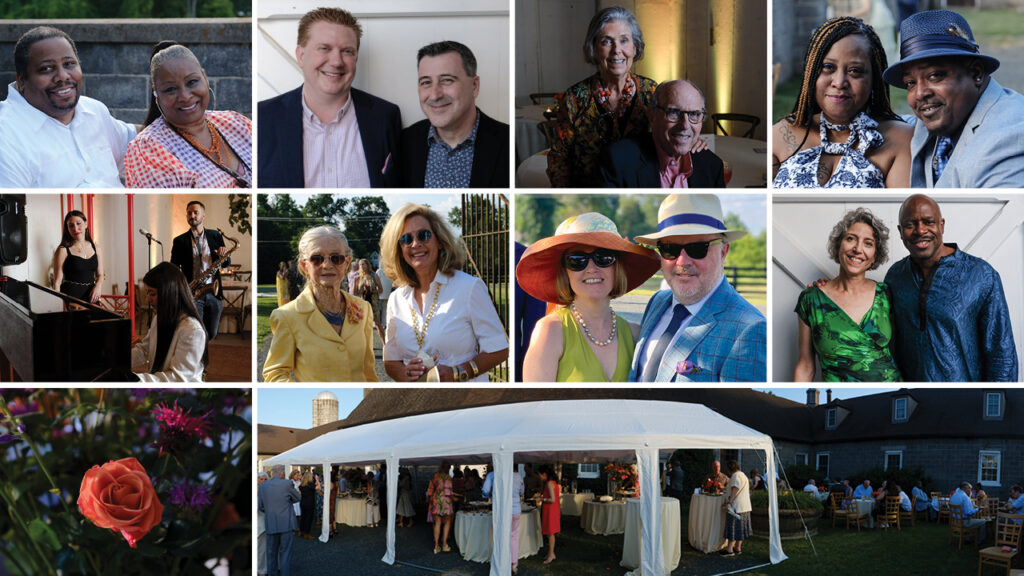 Photos from VCCA's 50th Birthday Garden Gala & Art Auction at Mt. San Angelo by VCCA Resident Fellow Paige Critcher: Lawrence Lighty, Jr. and Robinette M. Tiller; Matthew McLendon and Townes Coates; Betty and Billy Harris; Shawn Washington-Williams and Don Williams; Musicians Martina DaSilva, Liya Grigoryan, and Lucas Pino; Cynthia Tremblay and Quinn Feldmann Graeff; Elizabeth and Kevin O'Halloran; Elizabeth Logan Harris and Leland Melvin.