VCCA Fireplace Series 23
Featuring: David Ebenbach and Nana Nkweti
When: Thursday, June 17, 2021, at 7:30 p.m. ET
Where: Live on Facebook and YouTube
Writer and VCCA Fellows Council member Clifford Garstang will host this virtual event featuring authors David Ebenbach (How to Mars, Tachyon Publishing) and Nana Nkweti (Walking On Cowrie Shells, Graywolf Press) who will read from their newly released books and answer live questions.
Read more about our guests and their new books below.
---
David Ebenbach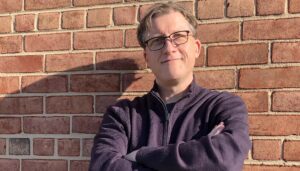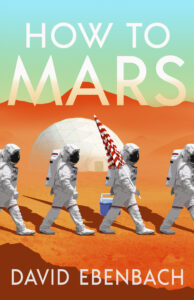 David Ebenbach is the author of eight books of fiction, poetry, and non-fiction, including the new novel How to Mars. His books have received such awards as the Drue Heinz Literature Prize and the Juniper Prize, among others. He lives with his family in Washington, DC, where he teaches at Georgetown University.
"How to Mars, a book I partially wrote while at VCCA, is a novel about a dubious one-way mission to Mars and the reality show that funds it — and about the first-ever off-world pregnancy," says Ebenbach. "It's also about what it means to live a full and meaningful life, whatever planet we're on."
---
Nana Nkweti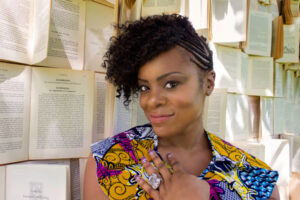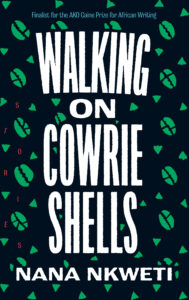 Nana Nkweti is an AKO Caine Prize finalist and alumna of the Iowa Writers' Workshop. Her work has garnered fellowships from Kimbilio, MacDowell, Ucross, and the Wurlitzer Foundation, among others. She is a professor of English at the University of Alabama.
"I will be reading a selection from my new debut collection, Walking On Cowrie Shells," says Nkweti. "The excerpt chosen hails from my AKO Caine Prize finalist story, 'It Takes a Village Some Say' — a narrative that unfolds in two parts; Vol. 1 – Our Girl shares the perspective of transnational adoptive parents, the Salikis, and Vol. II – Their Girl features their brash, 'straight from the motherland' daughter who is determined to secure her piece of the American dream, by any means necessary."
---
About the Series
The VCCA Fireplace Series — in the spirit of the sharing of work that takes place among VCCA Fellows after dinner in front of the fireplace at Mt. San Angelo — features live virtual presentations by two Fellows each month. The focus of these events is on new work, particularly by artists with public events affected by the pandemic.
---
Watch Other Events in the VCCA Fireplace Series
As more events take place, we'll add the recordings to this YouTube playlist: