VCCA Fireplace Series 21
Featuring: Katherine Fahey & Maggie Smith
When: Thursday, April 15, 2021, at 7:30 p.m. ET.
Where: Facebook Live and YouTube Live
Composer and Fellows Council member E. Shawn Qaissaunee will host this virtual event featuring multidisciplinary artist Katherine Fahey and author Maggie Smith.
Fahey and Smith met at VCCA in 2011 and have kept in touch ever since. Smith will read some poems from her third book, Good Bones, which were directly inspired by Katherine Fahey's artwork, plus some new poems. Fahey will be presenting a new mini-crankie called Grateful, a reminder to be thankful for what we have, instead of focusing of what we don't.
Read more about our guests below.
---
Katherine Fahey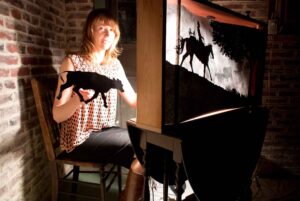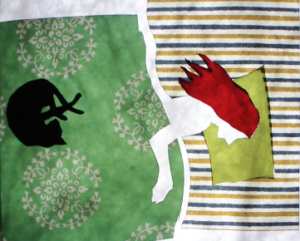 Katherine Fahey is a multidisciplinary artist who combines the crafts of storytelling, papercutting, and shadow puppetry. Her pieces are either based on stories or songs. Some of Katherine's work is based on folk tales as far reaching as the southern swamps of Louisiana to the northern reaches of Inuit Quebec. Others are personal stories from her childhood in Virginia and the streets of her longtime home of Baltimore.
Katherine's work is usually in the form of a crankie, a bygone form of visual performance, involving a cranked scroll of artwork in a box. Her crankies have in the past been shared live, in darkened space, which creates a warm feeling of sitting around the fireside. For the past year, however, Katherine has been exploring teaching and performing online so she can continue sharing work during the pandemic. Over the summer, her partner Dan Van Allen converted their Volkswagen bus into a rolling stage so that they could bring their shows to parks and sidewalks around Baltimore city.
---
Maggie Smith
Maggie Smith is the author of five books, including Keep Moving, Good Bones, and a new collection of poems, Goldenrod, forthcoming from One Signal/Simon & Schuster in July 2021. Her poems and essays have appeared in the New York Times, Poetry, The New Yorker, the Washington Post, and the Paris Review.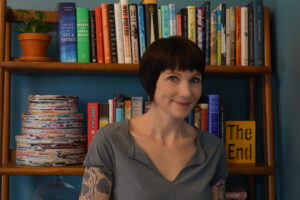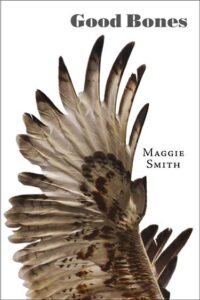 Author photo by Violet Smith Beehler
---
About the Series
The VCCA Fireplace Series — in the spirit of the sharing of work that takes place among VCCA Fellows after dinner in front of the fireplace at Mt. San Angelo — features live virtual presentations by two Fellows each month. The focus of these events is on new work, particularly by artists with public events affected by the pandemic.
---
Watch Other Events in the VCCA Fireplace Series
As more events take place, we'll add the recordings to this YouTube playlist: