VCCA Fireplace Series 20
Featuring: In Kyoung Chun & Valerie Miner
When: Thursday, March 18, 2021, at 7:30 p.m. ET.
Where: Facebook Live and YouTube Live
Writer Lex Williford will host this virtual event featuring visual artist In Kyoung Chun and author Valerie Miner.
In Kyoung Chun will discuss recent installation works at Atlanta Contemporary and her current solo show at Blue Heron Nature Preserve. Valerie Miner will read from her newest story collection, Bread and Salt, published by Whitepoint Press in September 2020.
Read more about our guests below.
---
---
In Kyoung Chun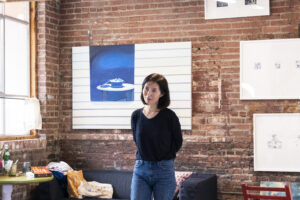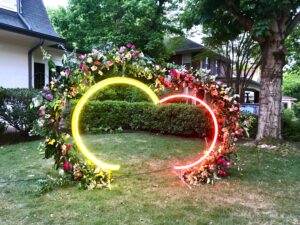 Born in Seoul, South Korea, In Kyoung Chun received a 2012-2013 Emerging Artist Award from the City of Atlanta's Office of Cultural Affairs. Chun has participated in exhibitions including the High Museum of Art, Athens Institute for Contemporary Art, Museum of Contemporary Art of Georgia, Poem 88, Hathaway Contemporary Gallery, MINT, Gallery 72 of the Atlanta Mayor's Office of Cultural Affairs, Aqua Art Miami, Hartsfield-Jackson Atlanta International Airport, Albany Museum of Art, 1780 Gallery, and the Virginia Museum of Fine Art. In the spring of 2020, Chun joined the Atlanta Contemporary studio program and had her two-person show at Project: ARTspace in New York City. Chun's work has been included in the permanent collections of High Museum of Art, the City of Atlanta Mayors Office of Cultural Affairs, and Fulton County Public Library of Atlanta.
Her recent social sculpture "Flowered Two Circles" was originally installed in her front yard on Mother's Day weekend 2020 as a dedication to the front-line workers at the hospital and to mothers/women who were hard-working for their family and community. The installation was included in the group show She Is Here at the Atlanta Contemporary, with new flower arrangements conducted at the beginning of every month during the six-month show. "In the current back-drop of social distancing, I hoped my work would connect people who were otherwise separated by distance and space," says Chun. "The two yellow and pink neon circles symbolize the two different energies. Iterating flower arrangement expressed circulating and celebrating our life."
Other recent exhibitions include Searching for Home at the Dalton Gallery of Agnes Scott College and LightUp Midtown in Columbus, Georgia. Chun's current solo show [ Cloud & Table ] is on view at Blue Heron Nature Preserve in Atlanta. She plans to participate in ArtFields 2021 in Lake City, South Carolina, in April 2021.
---
Valerie Miner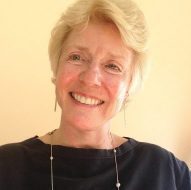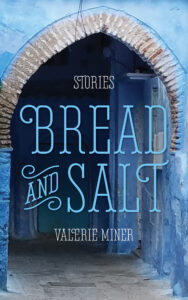 Valerie Miner is the award-winning author of 15 books. Bread and Salt, her fourth collection of stories, is about forgiveness, reunion, rescue, repair, return, and restoration. The characters live in/travel in Tunisia, India, Indonesia, Italy, Turkey, France, and the United States, considering individual agency in local as well as global contexts. Here are real world issues of immigration, suicide, gun violence, and state terrorism as well as such themes as family loyalty, romantic tension, and enduring friendship. The forms range from micro-fiction to novella. The stories have been published in Ploughshares, Five Points, Michigan Quarterly Review, Southwest Review, and other journals. "Many thanks to VCCA where all of these stories were written or revised (more than once!)," says Miner.
Valerie Miner's work has been translated into eight languages. She has won fellowships and awards from The Rockefeller Foundation, Fondazione Bogliasco, The Brown Foundation, Fundación Valparaiso, The McKnight Foundation, The NEA, The Jerome Foundation, The Heinz Foundation, etc. Miner has been artist-in-residence at Stanford since 2005. She and her partner Helen live in San Francisco and Mendocino County, California.
"Once again, Valerie Miner has written a book I don't want to put down. In Bread and Salt, Miner has constructed countless vibrant worlds. So many richly-drawn characters in this new collection! So many small treasures." — Camille T. Dungy
---
About the Series
The VCCA Fireplace Series — in the spirit of the sharing of work that takes place among VCCA Fellows after dinner in front of the fireplace at Mt. San Angelo — features live virtual presentations by two Fellows each month. The focus of these events is on new work, particularly by artists with public events affected by the pandemic.
---
Watch Other Events in the VCCA Fireplace Series
As more events take place, we'll add the recordings to this YouTube playlist: