VCCA Fireplace Series 19
Featuring: Moira Linehan and Helina Metaferia
When: Thursday, February 18, 2021, at 7:30 p.m. ET.
Where: Facebook Live and YouTube Live
Writer and VCCA Fellows Council member Christina Chiu will host this virtual event featuring poet Moira Linehan and interdisciplinary artist Helina Metaferia.
Linehan published two books of poetry in 2020, Toward (Slant Books) and & Company (Dos Madres Press). She will read from & Company.
Metaferia will share an excerpt of (Middle) Passage for Dreams, a video art installation project that's part her current solo exhibition at NYU's Gallatin Galleries.
Read more about our guests and their work below.
---
---
Moira Linehan
Moira Linehan is the author of four collections of poetry. Her first two books, If No Moon (2007) and Incarnate Grace (2015), were published by Southern Illinois University Press. In June 2020, Slant Books published her third collection, Toward. The three collections take on the loss of her husband, a diagnosis of breast cancer, and offer meditations on her two signature landscapes: the pond behind her home of almost 40 years in Winchester, Massachusetts, and the far reaches of Ireland. Linehan's fourth collection, & Company, published in December 2020 by Dos Madres Press, moves into a new setting, subject, and style. In a search to know her maternal grandmother, Linehan turns to the documentation painters left of the fashion worlds in Paris and Boston in which her grandmother worked as a dress designer and seamstress. Those paintings let her imagine her grandmother in the heart of those worlds. At times as background, at times as foreground, they are the source of many of the narrative and ekphrastic poems in this collection.
Widely published, Linehan has had poems appear in such journals as AGNI, The Georgia Review, Image, Nimrod, Notre Dame Review, Poet Lore, Poetry, Poetry East, and Prairie Schooner, among others.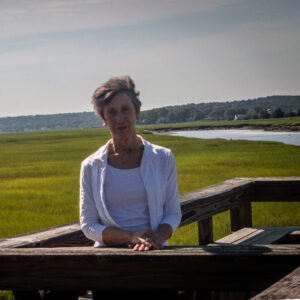 ---
Helina Metaferia
Helina Metaferia is an interdisciplinary artist working in new genres at the juncture of performance, video, and visual art. Metaferia received her MFA from Tufts University's School of the Museum of Fine Arts and attended the Skowhegan School of Painting and Sculpture. Recent or upcoming solo and group exhibitions include Museum of African Diaspora, San Francisco, CA; Museum of Contemporary Art Detroit, Detroit, MI; Museum of Fine Arts Boston, Boston, MA; New York University's The Gallatin Galleries, New York, NY; Art and Design Center, Hollywood, FL; Center for Design and Architecture, Philadelphia, PA; Smack Mellon, Brooklyn, NY; Modern Art Museum, Addis Ababa, Ethiopia; NOMAD Gallery, Brussels, Belgium; Alabama Contemporary Art Center, Mobile, AL, among many others.
Metaferia's work has been supported by residencies including MacDowell, Yaddo, Bemis, MASS MoCA, VCCA, and Triangle Arts Association. Her work has been featured in Hyperallergic, Artnet News, The Boston Globe, The Washington Post, San Francisco Chronicle, Bmore Art, and Performa Magazine. She is currently an Andrew W. Mellon Fellow / Assistant Professor at Brown University, and lives and works in New York City.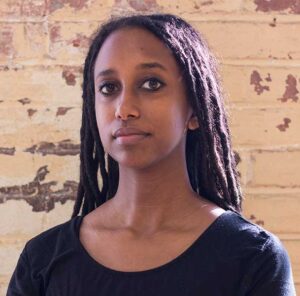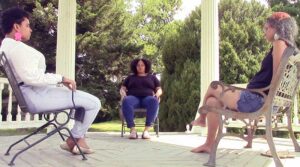 Pictured: Video still from Helina Metaferia's (Middle) Passage for Dreams.
---
About the Series
The VCCA Fireplace Series — in the spirit of the sharing of work that takes place among VCCA Fellows after dinner in front of the fireplace at Mt. San Angelo — features live presentations by two Fellows. The focus of these events is on new work, particularly by artists with public events affected by the pandemic.
---
Watch Other Events in the VCCA Fireplace Series
As more events take place, we'll add the recordings to this YouTube playlist: