VCCA Fireplace Series 17
Featuring: Andrea Clearfield and Doris Iarovici
When: Thursday, January 7, 2021, at 7:30 p.m. ET.
Where: Facebook Live and YouTube
Composer and VCCA Fellows Council member Judith Shatin will host this virtual event featuring composer Andrea Clearfield and writer Doris Iarovici. Join them for an evening of music, reading, and conversation. Iarovici will read from her new story collection Minus One. Clearfield will share an audio excerpt from her 2019 opera MILA, Great Sorcerer.
Read more about our guests and their work below.
---
---
Andrea Clearfield
Andrea Clearfield is an award-winning composer of 160 works for orchestra, opera, chorus, chamber ensemble, dance, and multimedia collaborations. Clearfield creates deep, emotive musical languages that build cultural and artistic bridges. She has composed 13 cantatas including one for The Philadelphia Orchestra.
Recent works are inspired by Tibetan music fieldwork that she conducted in the Nepalese Himalaya. She is currently 2020-2022 Composer-in-Residence with National Concerts at Carnegie Hall and was the 2018-19 Steven R. Gerber Composer in Residence with the Chamber Orchestra of Philadelphia.
Her first opera, MILA, Great Sorcerer, to libretto by Jean-Claude van Itallie and Lois Walden was presented at the NYC Prototype Festival in 2019. A seven-year project, she worked on the opera at VCCA during several residencies.
Dr. Clearfield was awarded a 2016 Pew Fellowship in the Arts, Independence Foundation awards and fellowships at the Bellagio Center, American Academy in Rome, VCCA, Yaddo, MacDowell, and others. A strong advocate for community around the arts, she is founder and host of the renowned SALON featuring diverse styles of music since 1986.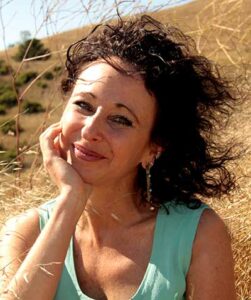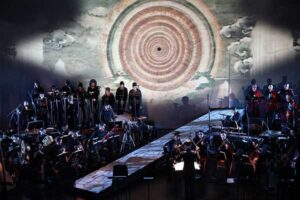 Andrea Clearfield, Photograph by Sanny Leviste; Manoj Kamps conducts the leads Lauren Flanigan, Aaron Blake, Musa Ngqungwana, Eve Gigliotti, Will Liverman, Susannah Biller, Tobias Greenhalgh, Jonathan Blalock, chamber orchestra The Knights, and the New York Virtuoso Singers at the debut of MILA, Great Sorcerer, Photograph by Paula Court
---
Doris Iarovici
Doris Iarovici, author of the story collections Minus One and American Dreaming and Other Stories, has received the Crab Orchard Review's Jack Dyer Fiction Prize, the Portland Review's Spring Fiction Prize, and a Pushcart nomination. Her essays have appeared in the New York Times, The Guardian, and elsewhere. A Fellow of the Djerassi Resident Artists Program, VCCA, and Hambidge, she works as a psychiatrist at Harvard and lives in Boston.
Several of the stories in Minus One were written or revised at VCCA, and conversations with other VCCA Fellows enriched their conceptualization and revision. Minus One is about connecting with others after loss, and its release during the COVID-19 pandemic made it particularly difficult to connect with readers, especially in the kinds of live events that normally sustain our writing communities.
Doris has recently completed a novel and is at work on a memoir.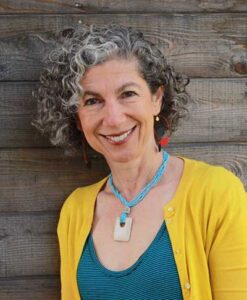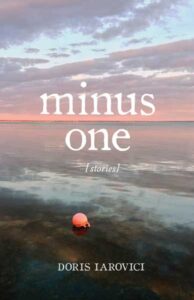 ---
About the Series
The VCCA Fireplace Series — in the spirit of the sharing of work that takes place among VCCA Fellows after dinner in front of the fireplace at Mt. San Angelo — features live presentations by two Fellows every other Thursday. The focus of these events is on new work, particularly by artists with public events affected by the pandemic.
---
Watch Other Events in the VCCA Fireplace Series
As more events take place, we'll add the recordings to this YouTube playlist: