VCCA Fireplace Series 15
Featuring: Laurie Krasny Brown and Robin Farmer
When: Thursday, December 3, 2020, at 7:30 p.m. ET.
Where: Facebook Live and YouTube
VCCA Fellows Council member Iraj Isaac Rahmim will host the December 3 event featuring new books by Laurie Krasny Brown and Robin Farmer.
Visual artist Laurie Krasny Brown will introduce us to her latest children's book, Democracy for Dinosaurs: A Guide for Young Citizens, which was released in September 2020 by Little, Brown Books for Young Readers.
Award-winning journalist Robin Farmer will read an excerpt from her debut young adult novel, Malcolm and Me, which was released in November 2020 by SparkPress.
Read more about our guests and their work below.
---
---
Laurie Krasny Brown
Laurie Krasny Brown was born in New York City and attended the High School of Music and Art. She graduated from Cornell University with a B.S. in Child Development, Columbia University with an M.A. in Educational Psychology, and Harvard University with an Ed.D in Human Development. Prior to her career in fine art, Laurie authored and for one title illustrated sixteen popular picture books for children. She has broad professional experience in education, the arts, research, and cognitive development.
Since 2001 she has been exhibiting her artwork nationally and internationally, principally with galleries in New York City, Boston, and New England. Laurie was fortunate to be invited as a VCCA Fellow in visual art both at Mt. San Angelo and at Le Moulin à Nef. Next Summer, the Fenimore Art Museum will host her first solo museum exhibition.
This new book she has authored (and Marc Brown has illustrated), Democracy for Dinosaurs: A Guide for Young Citizens, was published in September. "While the COVID-19 pandemic did not affect the book's production, its promotion so far has been mostly limited to online presentations," says Laurie. "However, it is an honor to be with you and to introduce our book."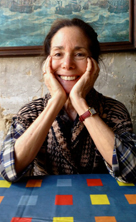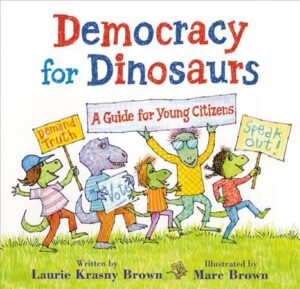 ---
Robin Farmer
Robin Farmer is the author of the debut YA novel, Malcolm and Me, which was released in November 2020 by SparkPress. A 2019 winner of the She Writes Press and SparkPress Toward Equality in Publishing (STEP) Contest, she is a national award-winning journalist. Robin specialized in narrative nonfiction projects as part of the Special Projects/Investigative team for the Richmond Times-Dispatch. Her work earned her a Knight-Wallace Fellowship at the University of Michigan, among other awards. A freelance writer since 2009, her clients include corporations and universities.
Robin's fiction projects include screenplays and poems and focus on girls discovering their voices to advocate for social justice. She is a recipient of residencies at the Rowland Writers Retreat, the Virginia Center for the Creative Arts, and the Djerassi Resident Artists Program.
She will read an excerpt of Malcolm and Me, which Robin worked on during her residency at VCCA in 2017. "It's tough releasing a debut during the pandemic and on the SAME day as President Obama," she says. "Sales could be better."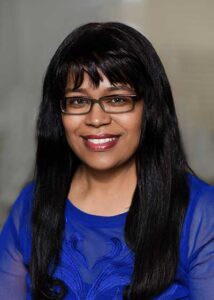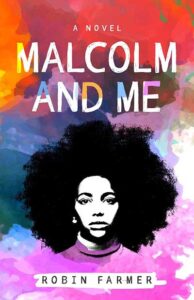 ---
About the Series
The VCCA Fireplace Series — in the spirit of the sharing of work that takes place among VCCA Fellows after dinner in front of the fireplace at Mt. San Angelo — features live presentations by two Fellows every other Thursday. The focus of these events is on new work, particularly by artists with public events affected by the pandemic.
---
Watch Other Events in the VCCA Fireplace Series
As more events take place, we'll add the recordings to this YouTube playlist: