VCCA Fireplace Series 13
Featuring: Karen Bondarchuk, Jack Curtis Dubowsky, and Lenore Hart
When: Thursday, October 29, 2020, at 7:30 p.m. ET.
Where: Facebook Live and YouTube
Lucky number 13 in our Fireplace Series will take place two days before Halloween and will feature the work of three VCCA Fellows across disciplines — visual artist Karen Bondarchuk; composer, author, and filmmaker Jack Curtis Dubowsky; and writer and editor Lenore Hart. Read more about each artist and their work below.
This trio will be hosted by visual artist and Fellows Council member Amie Oliver.
---
Karen Bondarchuk
Karen Bondarchuk, a Canadian visual artist living and working in the United States, has had three VCCA residencies in Amherst since 2011, as well as residencies at Moulin à Nef in Auvillar, France, and, just this past fall, at Stadt Salzburg in Austria. She has exhibited her drawing and sculpture work widely in the United States, as well as in Canada, England, France, Italy, and India.
Karen was on sabbatical from Western Michigan University, where she is a professor in the Frostic School of Art, when the COVID-19 pandemic broke out. This brought an abrupt halt to research she had planned at the Smithsonian Museum of Natural History and forced her to shift focus to migrating her teaching to a fully online platform. Karen also had to adapt her studio practice, away from a body of pre-sabbatical work called "Bred in the Bone," to her current work, called "Lost and Found," both of which she will discuss this evening.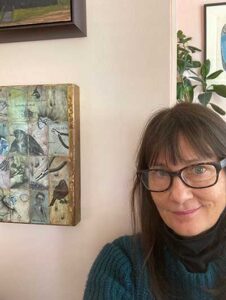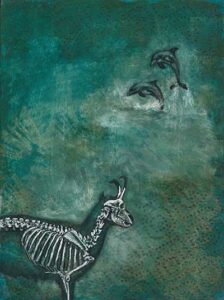 ---
Jack Curtis Dubowsky
Composer, author, and filmmaker Jack Curtis Dubowsky works in concert music, improvisation, and live performance. His work serves LGBTQ and other communities.
Dubowsky's book, Intersecting Film, Music, and Queerness, bridges musicology, cinema studies, and queer theory. Easy Listening and Film Scoring: 1948-1978 is forthcoming on Routledge.
Dubowsky produced and directed the experimental documentary Submerged Queer Spaces, streaming on Amazon, which examines architecture and gentrification.
Dubowsky did two VCCA residencies, in 2009 and 2012.
Dubowsky's archive is held in Special Collections at the Oviatt Library at California State University, Northridge. It includes scores, 500 hours of recordings, and 100 hours of video.
Dubowsky's choral music, such as Harvey Milk: A Cantata, emphasizes social justice. Dubowsky's concert music employs acoustic instruments, composed material, and structured improvisation. The Jack Curtis Dubowsky Ensemble has played theatres and performance spaces nationwide, presenting live scores to silent and experimental film. FW Murnau's Nosferatu was the last show the ensemble performed before the lockdown, in February 2020 at the Vista Theatre in Los Angeles.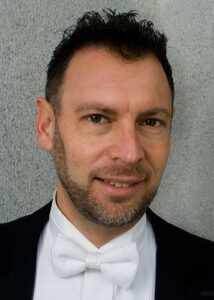 .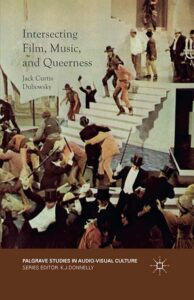 ---
Lenore Hart
Lenore Hart is the author of nine books—including the contemporary and historical novels Waterwoman, Ordinary Springs, Becky, The Raven's Bride—and series editor of The Night Bazaar fantastic fiction anthologies. Her stories, nonfiction, and poetry have been published in magazines and literary journals. It seems appropriate to read from The Night Bazaar Venice, a collection set in another time of plague (1348 Italy) and released, with some difficulty, amidst the Covid pandemic.
Hart's been visiting writer or artist-in-residence at Elizabethtown College, Flagler College, Florida State, The Irish Writers Centre, Norman Mailer Center, George Mason University, Old Dominion University, The U.S. Naval Academy, and the Oberpfalzer Kunstlerhaus in Germany.
A VCCA Fellow for two decades, she's also won awards and artist grants from the NEA, Virginia Commission for the Arts, Florida Fine Arts Council, Irish Writer's Union, and the Connecticut Poetry Society. Her work's been featured by Voice of America, Poets and Writers, and the PBS series "Writer to Writer." Hart teaches in the MFA program at Wilkes University and the Ossabaw Island Writers Retreat.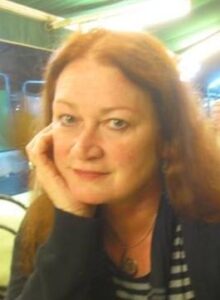 . 
---
About the Series
The VCCA Fireplace Series — in the spirit of the sharing of work that takes place among VCCA Fellows after dinner in front of the fireplace at Mt. San Angelo — features live presentations by two Fellows every other Thursday. The focus of these events is on new work, particularly by artists with public events affected by the pandemic.
---
Watch Other Events in the VCCA Fireplace Series
As more events take place, we'll add the recordings to this YouTube playlist: