VCCA Fireplace Series 11
Featuring: Rone Shavers and Jay Petrow 
When: Thursday, October 1, 2020, at 7:30 p.m. ET.
Where: Facebook Live and YouTube
Washington Post columnist and VCCA Board member Steven Petrow will host the October 1 event featuring writer and VCCA Board member Rone Shavers and visual artist Jay Petrow.
Rone will read from his debut novel Silverfish. Jay will present some earlier work and show how the work has developed over the last few years.
---
Rone Shavers
Rone Shavers is a writer who publishes in multiple genres. His fiction has appeared in various journals, including Another Chicago Magazine, Big Other, Black Warrior Review, PANK, and The Operating System. Shavers' non-fiction essays and essay-length reviews have appeared in such diverse publications as American Book Review, BOMB, Electronic Book Review, Fiction Writers Review, and The Quarterly Conversation. He is also fiction and hybrid-genre editor at Obsidian: Literature and Arts in the African Diaspora.
Shavers will be reading from Silverfish, his experimental Afrofuturist novel published just a few weeks ago by Clash Books. Significant portions of the work were written while at residency at VCCA.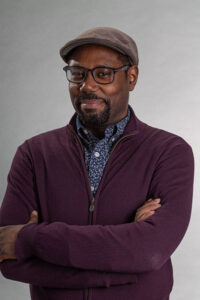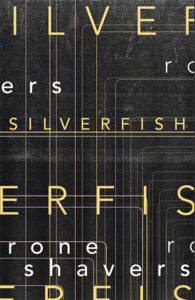 ---
Jay Petrow
A long time resident of Westport, CT, and a native New Yorker, Jay Petrow began his art path with classical beginnings, painting portraits of friends and landscapes. After receiving a degree from Middlebury College in Vermont, Jay worked as a magazine art director for major consumer brands Time, Sports Illustrated and BusinessWeek for the next 25 years.
However, raising a son with autism created extreme day-to-day stresses for his family, which led to an art reawakening for Jay. Feelings of love, anger, joy, sadness, and loss were overwhelming at times. Jay turned back to art as a conduit for his expression. Working in an abstract expressionist style for the first time allowed Jay to decipher and translate his emotions directly onto the canvas.
With two residencies at VCCA, Jay has pushed his work to have more intentional forms while maintaining the emotional energy that drives his art practice. Jay will present some earlier work and show how the work has developed over the last few years.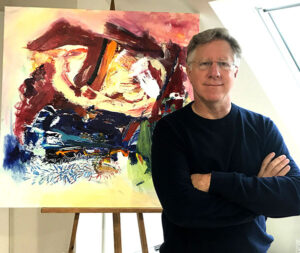 .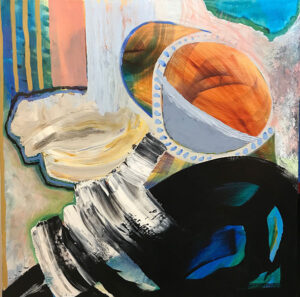 ---
About the Series
The VCCA Fireplace Series — in the spirit of the sharing of work that takes place among VCCA Fellows after dinner in front of the fireplace at Mt. San Angelo — features live presentations by two Fellows every other Thursday. The focus of these events is on new work, particularly by artists with public events affected by the pandemic.
---
Watch Other Events in the VCCA Fireplace Series
As more events take place, we'll add the recordings to this YouTube playlist: