VCCA Fireplace Series 10: Meet VCCA's Newest Board Members
Featuring: E. Dolores Johnson and Juan Manuel Granados
When: Thursday, September 24, 2020, at 7:30 p.m. ET.
Where: Facebook Live and YouTube
In this special edition of the VCCA Fireplace Series, Executive Director Kevin O'Halloran will introduce you to VCCA's three newest Board members: Hazel Duncan, Juan Manuel Granados, and E. Dolores Johnson. We'll then hear more from Dolores and Juan, two VCCA Fellows, as they share recent work and join in conversation with our host for the evening, writer and Fellows Council member Christina Chiu.
Immediately following this event, we're hosting a virtual reunion for Fellows and friends on Zoom.
Note: There is currently a bug causing our Facebook video link to show a "Content isn't available" message. We've been assured you will be able to see the stream at that link once we go live. However, if you run into trouble, head to YouTube or check our main video page on Facebook.
---
E. Dolores Johnson
E. Dolores Johnson is the author of Say I'm Dead, A Family Memoir of Race, Secrets and Love, published June 2020 by Chicago Review Press. Johnson is on a virtual book tour, a major pivot from the in-person events planned before COVID. She is also a published essayist on mixed race, racism and identity. Her work has appeared in Narratively, Buffalo News, Boston Globe, Writers of Color Anthology, Hippocampus, and others.
Her memoir has received a starred review by Booklist (American Library Association), the Outstanding Literary Award from the National Association of Black Journalists as well as media coverage in the NY Post, Boston Globe and numerous NPR affiliates.
Johnson holds a BA from Howard University, an MBA from Harvard Business School and completed an MFA equivalent program in writing. A four-time VCCA Fellow, Dolores says she would never have brought her memoir into the world without the time and space provided by those residencies. She has recently been appointed to the VCCA Board of Directors.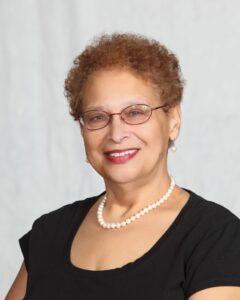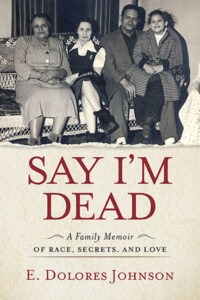 ---
Juan Manuel Granados
Juan Manuel Granados was born and raised in Buenos Aires, Argentina. Juan majored in Advertising and Graphic Design at both The Center of Visual Art and The AD School in Buenos Aires, where as a senior he won the Graphic Design Award at the Youth Art Biennial of Buenos Aires.
Juan's early work experience included positions with international advertising agencies and film production companies, including Saatchi & Saatchi, 4 Cabezas, and McCann-Erickson Argentina; the latter where Juan was the Creative Director for Coca-Cola Latin America.
In 2000, Juan moved to New York City to study Film in the graduate film school at New York University (NYU). At the completion of his studies at NYU, he settled full time in NYC, working first with The Vidal Partnership, as Creative Director, then with Reynardus & Moya; both agencies specializing in Spanish language advertising and marketing in the United States. Juan handled and was responsible for many accounts, including Heineken, Cingular Wireless, Wendy's, McDonald's, and Time Warner Cable. In 2008, he continued his studies as an Art Director at New York School of Interior Design (NYSID).
Juan has been professionally recognized by his peers for, among others, the following professional awards: The Clio, The Golden Pencil, AdAge (Advertising Age), the London Festival, FIAP, and Cannes.
Juan has been a full-time visual artist for the last seven years and has held multiple group and individual shows. Among these, Juan was very honored to have his work chosen for the first Taubman Museum of Art's Triennial.
Juan is equally honored to be a two-time Fellow of VCCA.
Juan has also been involved in the LGBT civil rights movement in the U.S., and locally on the boards of Light House Studio, The Women's Initiative, 2nd Street Gallery, and VCCA.
Juan and his partner of 16 years, Will Trinkle, have two children, 10-year-old son Oliver and 7-year-old daughter Pia, and their cat called Kit and a new addition a Golden Retriever called Fig. They have a place in, and love, Roanoke, but call Charlottesville, VA, home.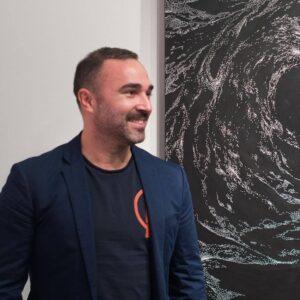 ---
About the Series
The VCCA Fireplace Series — in the spirit of the sharing of work that takes place among VCCA Fellows after dinner in front of the fireplace at Mt. San Angelo — features live presentations by two Fellows every other Thursday. The focus of these events is on new work, particularly by artists with public events affected by the pandemic.
---
Watch Other Events in the VCCA Fireplace Series
As more events take place, we'll add the recordings to this YouTube playlist: