Hazel Duncan, Juan Manuel Granados, and E. Dolores Johnson Join VCCA's Board of Directors
The Board of Directors of the Virginia Center for the Creative Arts (VCCA) has elected three new members, bringing a wave of diverse talent and expertise to the organization's leadership. At its June 19, 2020, meeting, the Board voted to elect nonprofit finance executive Hazel Duncan; visual artist and philanthropist Juan Manuel Granados; and writer and retired business executive E. Dolores Johnson.
All three have strong connections to VCCA. Duncan has been a member of VCCA's Finance Committee. Both Granados and Johnson are VCCA Fellows. "Each of these individuals has already made valuable contributions to our community," said VCCA Executive Director Kevin O'Halloran. "We're delighted for the opportunity to work alongside each of them in this new capacity."
President of the VCCA Board of Directors Quinn Feldmann Graeff said, "We are thrilled to have three such remarkable people joining the VCCA board all at once. Dolores, Juan and Hazel bring a rich variety of experience, and they share a passion for VCCA's mission. I look forward to what we can accomplish together."
VCCA's mission is to provide time and space for national and international writers, visual artists, and composers of talent and promise to bring forth their finest works, because the arts are vital, diversity is a strength, and creativity is essential.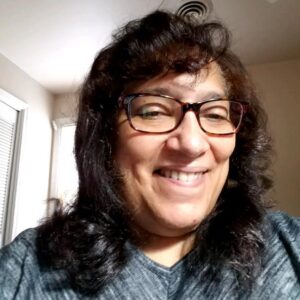 Hazel Duncan
Hazel Duncan is the Director of Finance and Accounting for the Virginia Museum of Fine Arts Foundation in Richmond, Va. Prior to joining the VMFA, she served as treasurer, chief financial officer, and executive director over the course of 12 years at the Longwood University Foundation and has managed a myriad of other nonprofit organizations spanning her 40+ year career.
She grew up in New York City and holds a number of advanced degrees including an MBA and a Doctorate in Business Administration focusing on Organizational Leadership.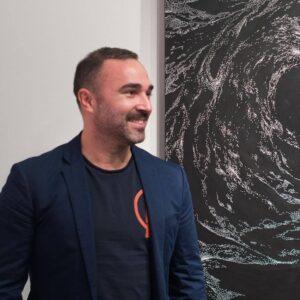 Juan Manuel Granados
Granados is a two-time VCCA Fellow, visual artist, philanthropist, and former advertising executive. Originally from Buenos Aires, Argentina, he now calls Charlottesville, Va., home.
As a full-time visual artist, Granados has held multiple group and individual shows. He was honored to have his work chosen for the first Taubman Museum of Art Triennial. Granados has been actively involved in the LGBT civil rights movement in the U.S. For more information, visit www.juangranados.com.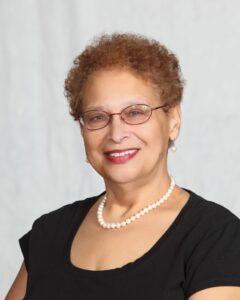 E. Dolores Johnson
E. Dolores Johnson is a four-time VCCA Fellow, essayist, memoirist, and retired business executive. Her nonfiction writing focuses on interracialism. Her new memoir, Say I'm Dead: A Family Memoir of Race, Secrets, and Love, was published June 2, 2020, by Chicago Review Press.
Johnson holds degrees from Howard University and Harvard Graduate School of Business. She has served on many boards and has extensive experience in diversity consulting and nonprofit board leadership. Born in Buffalo, New York, she currently lives in Cambridge, Mass. For more information, visit www.edoloresjohnson.com.
VCCA is a unique Virginia-based organization of national stature and international impact that provides time and space for national and international writers, visual artists, and composers of talent and promise to bring forth their finest works. VCCA hosts over 400 artist-Fellows annually at its Mt. San Angelo facility in Amherst, Va., and Le Moulin à Nef in Auvillar, France. The artists who come to VCCA, whether emerging or established, are selected through competitive peer review on the basis of the important or innovative work they are doing in their respective fields.