About this Fellowship
This free two-week residency was established in 2022 by VCCA Fellow and Board member Christina Chiu to support writers who self-identify as part of the Asian American and Pacific Islander community.
The VCCA residency at Mt. San Angelo includes a private bedroom with en-suite bath, a separate individual studio, and three meals a day in a community of cross-disciplinary artists.
Application Details
Eligibility: AAPI writers
Residencies Available: May 1 – August 31, 2024
Length of Fellowship: Two weeks
Application Opens: June 1, 2023
Application Deadline: September 15, 2023
Application Fee*: $30
Notification by: December 31, 2023
To be considered for a Christina Chiu AAPI Writers Fellowship, complete the "Application for Mt. San Angelo Residencies, VCCA in Virginia – Summer 2024," selecting your fellowship interest in Question 2.
* If the application fee presents a significant barrier to application, please write to vcca@vcca.com by September 10, 2023, to request an application fee waiver.
---
About Christina Chiu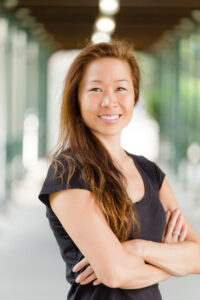 Christina Chiu is the winner of the James Alan McPherson Award for her novel Beauty. She is also author of Troublemaker and Other Saints, published by G.P. Putnam's Sons. Troublemaker was a nominee for a BOMC Stephen Crane First Fiction Award, and winner of the Asian American Literary Award. Chiu has published in Tin House, The New Guard, Charlie Chan is Dead 2, Not the Only One, Washington Square, The McGuffin, and has won literary prizes from Playboy, New Stone Circle, El Dorado Writers' Guild, and World Wide Writers.
Chiu received her MFA from Columbia University. She is a founding member of the Asian American Writers' Workshop, and the recipient of the Wai Luk Award for Outstanding Service to the Arts. Chiu curates and co-hosts the "Let's Talk Books" Author Series sponsored by the New York Writers Workshop, as well as the Pen Parentis Literary Salon in New York City. She is also a shoe designer and visual artist.