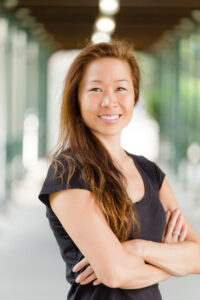 This Asian American and Pacific Islander Heritage Month, I'm thinking about possibilities for AAPI artists and other artists of color.
It's with pride that I serve on the Board of Directors for VCCA. Over the course of 20 years, I have seen it grow and change. I've seen it blossom into a leader in the art world. Likewise, it has seen my career through its many twists and turns, supporting and nurturing the growth of my work. VCCA has given me precious moments of possibility.
With its 50th Anniversary Fund, the Virginia Center for the Creative Arts, an artist residency program for writers, visual artists, and composers, is supporting at least 50 artists of color with fellowships to attend their first residency at VCCA this coming year. I especially encourage AAPI artists and other artists of color who are looking for inclusive spaces to join the VCCA community by applying. In this magical setting, you will have the opportunity to pursue your creative work to the best of your ability and without distraction.
To support VCCA's 50th Anniversary initiative, I hope you will consider making a donation. Together, we can be the change we want to see in the world.
Christina Chiu
Writer, VCCA Board Member, Fellow
VCCA's "50th Anniversary Fund" to Support Free First-Time Residencies for 50 Artists of Color
Share The News