The Virginia Center for the Creative Arts (VCCA) is pleased to announce that Robinette M. Tiller has been named Director of Annual Giving. A native of Richmond, Va., Tiller has more than sixteen years of experience working in the field of higher education and non-profit fundraising, notably as Senior Coordinator of Annual Giving at VCU Massey Cancer Center. She will help lead VCCA's development efforts from its satellite office in Richmond.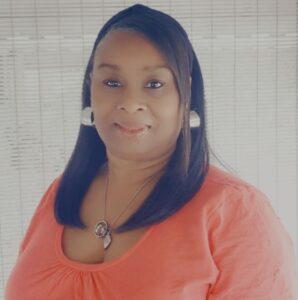 "We're delighted to welcome Robinette M. Tiller as the newest member of our Richmond-based staff," says VCCA Executive Director Kevin O'Halloran. "Robinette is a true fundraising professional, and I look forward to collaborating with her in our work to grow philanthropic support for VCCA." 
Tiller is the Immediate Past President of the Virginia Association of Fundraising Executives (VAFRE), of which she has been a member since 2012. She is also a current member of the African American Development Officers (AADO) Network.
She has received certificates from the University of Richmond's Institute of Philanthropy in Fundraising and Development as well as Marketing for Nonprofits. She earned her Associate degree in Business Administration from Strayer University.
President of the VCCA Board of Directors Quinn Feldmann Graeff says, "We are excited to have Robinette Tiller — and the strong leadership and vast professional experience she brings — contributing to the meaningful work of this organization."
---
VCCA is a unique Virginia-based organization of national stature and international impact that provides time and space for national and international writers, visual artists, and composers of talent and promise to bring forth their finest works. VCCA hosts over 400 artist-Fellows annually at its Mt. San Angelo facility in Amherst, Va., and Le Moulin à Nef in Auvillar, France. The artists who come to VCCA, whether emerging or established, are selected through competitive peer review on the basis of the important or innovative work they are doing in their respective fields.