Two VCCA Fellows — visual artist Tom Stanley and novelist Lenore Hart — will present their work to the community as part of an ongoing VCCA Salon series in partnership with Sweet Briar College. The free event is open to the public and will take place Thursday, February 6, 2020, at 7:30 p.m. in the Reahard Learning Gallery of Mary Helen Cochran Library.
About Tom Stanley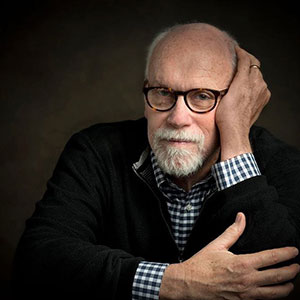 Tom Stanley is a South Carolina-based visual artist. His creative work has been exhibited at galleries and museums across the U.S. and abroad, including in Berlin, Paris, and Portugal. He is a recipient of Winthrop University's Medal of Honor in the Arts and South Carolina's Elizabeth O'Neill Verner Award.
Stanley will discuss the process of creating public art and his involvement in the Tom Hunter Road Infrastructure Improvement Project in Charlotte, North Carolina. His presentation will cover how, in collaboration with a community association that represents the neighborhood, he worked to understand the needs of a community fighting the perception of crime and the ever-growing possibility of gentrification and to deliver artistic practice and solutions through the creation of functional bus shelters.
About Lenore Hart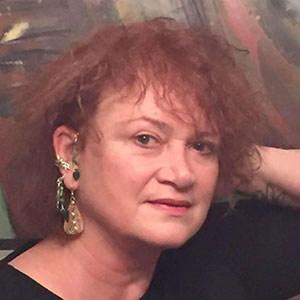 Lenore Hart is the author of seven novels and a picture book for children. She also writes as Elisabeth Graves and is series editor of "The Night Bazaar," an anthology of dark fantasy and magical realism. She's received awards, grants, and fellowships from the National Endowment for the Arts, the Virginia Commission for the Arts, the Connecticut Poetry Society, the Florida Fine Arts Council, the Irish Writers Centre, and the Oberpfälzer Künstlerhaus in Germany. Hart teaches on the faculty of the Wilkes University Maslow MFA Creative Writing program and at the Ossabaw Island Writers Retreat. She's also the fiction editor at Northampton House Press.
Hart will give a brief reading and discuss her experience writing across genres. She'll share her perspective as an editor and publisher, as well as a writer, focusing on how a well-crafted story — in any genre — is what matters most to readers.