Two VCCA Fellows — printmaker April Flanders and writer Bruce Ward — will present their work to the community as part of an ongoing VCCA Salon series in partnership with Sweet Briar College. The free event is open to the public and will take place Thursday, March 5, 2020, at 7:30 p.m. in the Reahard Learning Gallery of Mary Helen Cochran Library. Wine and cheese will be provided.
About April Flanders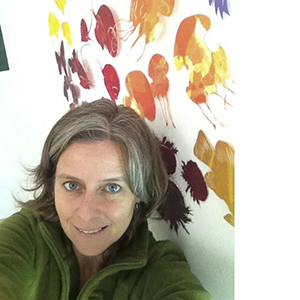 Work by April Flanders has been featured in solo and group shows at museums and galleries nationally and internationally, including the Center for the Book Arts in New York and the Anna Leonowens Gallery in Nova Scotia, Canada. Her art is in several public collections including the Scottsdale Museum of Contemporary Art, the Tucson Museum of Art, and the Turchin Center for the Visual Arts at Appalachian State University in Boone, N.C.
She has taught printmaking for 18 years at universities nationally and internationally and is currently a professor of studio art at Appalachian State University.
A printmaker and keen naturalist who creates singular prints, artist's books, and large scale, site-specific installations, Flanders will present new work which addresses invasive species and their impact on the environment.
About Bruce Ward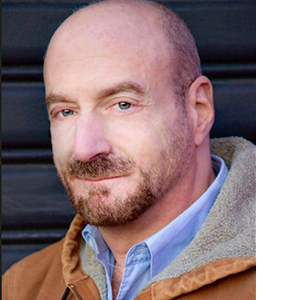 Bruce Ward is a writer, actor, and teacher living in New York. He has been writing about the AIDS epidemic since its inception. His award winning play, "Lazarus Syndrome," has received three U.S. productions, is published in an anthology by Black Lawrence Press, and has recently been optioned by a producer for a New York City production.
From 1985-1991, Ward also worked as an AIDS educator and administrator, and he was the first director of the National AIDS Hotline through the Centers for Disease Control and Prevention.
Ward will share his personal experiences of living with HIV for the past 36 years. Author of plays, a solo performance piece, essays, blogs, and a memoir, Ward's presentation will shine a light on the issues facing long-term survivors — those who were diagnosed with HIV before 1996.
Share This Event