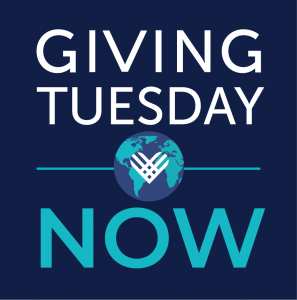 #GivingTuesdayNow is a new global day of giving and unity that will take place on May 5, 2020 – in addition to the regularly scheduled December 1, 2020 #GivingTuesday – as an emergency response to the unprecedented need caused by COVID-19. The day is designed to drive an influx of generosity, citizen engagement, business and philanthropy activation, and support for communities and nonprofits around the world.
Like most arts nonprofits, the Virginia Center for the Creative Arts (VCCA) finds itself in a difficult financial situation as we've paused our residency programs at Mt. San Angelo in Virginia and Le Moulin à Nef in France. With that in mind, VCCA is participating in #GivingTuesdayNow in hopes of finishing our fiscal year on a strong financial note.
To help support VCCA during our temporary closure and to celebrate #GivingTuesdayNow with us, you might:
An anonymous donor has pledged to match our Facebook fundraiser goal of $2,500. This means, with your help, we can raise $5,000 for VCCA.
#GivingTuesdayNow is organized by GivingTuesday, in partnership with its global network of leaders, partners, communities and generous individuals. GivingTuesday is a nonprofit organization that is dedicated to unleashing the power of people and organizations to transform their communities and the world.