VCCA Fireplace Series 09
Featuring: Katherine Hill and James Primosch
When: Thursday, September 3, 2020, at 7:30 p.m. ET.
Where: Facebook Live and YouTube
Composer and VCCA Fellows Council member Judith Shatin will host the September 3 event featuring writer Katherine Hill and composer James Primosch.
Hill will read from her latest novel A Short Move (Ig Publishing, 2020). Primosch will share an excerpt from a work commissioned by the Grammy Award-winning choir The Crossing.
---
Katherine Hill
Katherine Hill is the author of two novels, The Violet Hour and A Short Move, both of which she finished at VCCA. A Short Move was released in June and was a New York Times Editors' Choice. Earlier this year, she and her co-authors, Sarah Chihaya, Merve Emre, and Jill Richards, published The Ferrante Letters: An Experiment in Collective Criticism, about the work of Italian novelist Elena Ferrante. Katherine is assistant professor of English at Adelphi University, where she teaches in the both the undergraduate and MFA programs.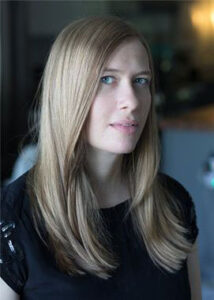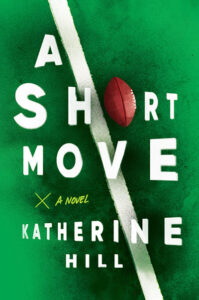 ---
James Primosch
When honoring him with its Goddard Lieberson Fellowship, the American Academy of Arts and Letters noted, "A rare economy of means and a strain of religious mysticism distinguish the music of James Primosch . . . through articulate, transparent textures, he creates a wide range of musical emotion."
Born in Cleveland, Ohio in 1956, James Primosch studied at Cleveland State University, the University of Pennsylvania, and Columbia University. He counts Mario Davidovsky, George Crumb and Richard Wernick among his principal teachers.
Primosch's instrumental, vocal, and electronic works have been performed throughout the United States and in Europe by such ensembles as the Los Angeles Philharmonic, the St. Paul Chamber Orchestra, Collage, and the 21st Century Consort. Commissioned works by Primosch have been premiered by the Chicago Symphony and the Albany Symphony.
The Gloria we will hear is an excerpt from a work commissioned by the Grammy Award winning choir, The Crossing, recorded for an all-Primosch album released this spring on Navona Records.
Since 1988 he has served on the faculty of the University of Pennsylvania.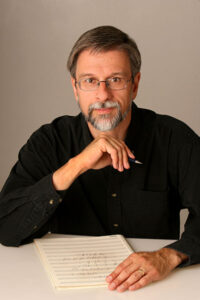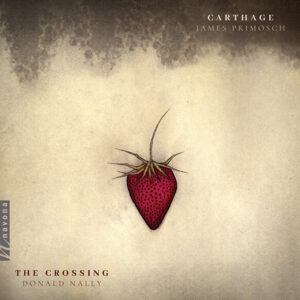 ---
SHARE THIS EVENT
 
---
About the Series
The VCCA Fireplace Series — in the spirit of the sharing of work that takes place among VCCA Fellows after dinner in front of the fireplace at Mt. San Angelo — features live presentations by two Fellows every other Thursday. The focus of these events is on new work, particularly by artists with public events affected by the pandemic.
---
Watch Other Events in the VCCA Fireplace Series
As more events take place, we'll add the recordings to this YouTube playlist: