VCCA Fireplace Series 07
Featuring: Clifford Garstang and Heidi Kumao
When: Thursday, August 6, 2020, at 7:30 p.m. ET.
Where: Facebook Live and YouTube
Writer and VCCA Fellows Council member David Ebenbach will host the August 6 event featuring fiction writer Clifford Garstang and interdisciplinary artist Heidi Kumao.
Garstang will read from his new book House of the Ancients and Other Stories. Kumao will present stop motion animations and fabric works from a New York City solo exhibition that was postponed due to the pandemic.
---
Clifford Garstang
Clifford Garstang is a former international lawyer and current resident of the Shenandoah Valley of Virginia. He is the author of a novel, The Shaman of Turtle Valley, and three story collections, including What the Zhang Boys Know, which won the Library of Virginia Literary Award for Fiction, and the newly released House of the Ancients and Other Stories. He is also the editor of an anthology series, Everywhere Stories: Short Fiction from a Small Planet and is the co-founder and former editor-in-chief of Prime Number Magazine.
With a publication date of May 12, 2020, House of the Ancients, completed during a 2018 residence at Mt. San Angelo, appeared when the pandemic was already in full swing in the U.S., eliminating several planned public and private events. The blessing is that online platforms have allowed writers to reach audiences we might never have been able to find before.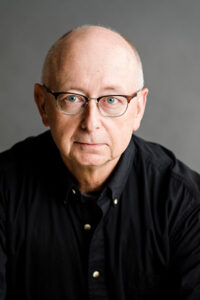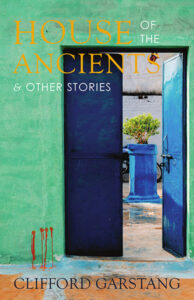 ---
Heidi Kumao
Heidi Kumao creates animations, video installations, photographs, machine art, and fabric works to give physical form to the emotional dynamics underlying ordinary conversations and relationships. Using a feminist lens, she translates these intangible experiences into poetic visual narratives and hybrid art forms. Intentionally minimal, each work uses wordless physical gestures to highlight the psychological and emotional forces at play behind even the smallest of interactions. She has shown her work nationally and internationally, and has received fellowships from the Guggenheim and Creative Capital Foundations.
For this event, she will be presenting work that was supposed to be exhibited in her New York City solo exhibition (stop motion animations and fabric works) that was scheduled for April 2020, but was postponed due to COVID-19. The animations feature poseable puppets made from found objects and crafted by hand. Recent narrative fabric drawings use cutouts and stitching on industrial felt to capture events midstream, suspending them in time like a felt film still. Both bodies of work were initiated during residencies at VCCA in 2018 and 2019.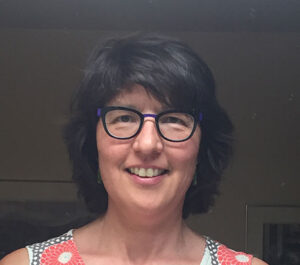 ---
SHARE THIS EVENT
 
---
About the Series
The VCCA Fireplace Series — in the spirit of the sharing of work that takes place among VCCA Fellows after dinner in front of the fireplace at Mt. San Angelo — features live presentations by two Fellows every other Thursday. The focus of these events is on new work, particularly by artists with public events affected by the pandemic.
---
Watch Other Events in the VCCA Fireplace Series
As more events take place, we'll add the recordings to this YouTube playlist: