VCCA Fireplace Series 06
Featuring: Barbara Crooker and Gregory Mertl
When: Thursday, July 23, 2020, at 7:30 p.m. ET.
Where: Facebook Live and YouTube
Washington Post columnist and VCCA board member Steven Petrow will host the July 23 event featuring poet Barbara Crooker and composer Gregory Mertl.
Crooker will read poems from her new book Some Glad Morning. Mertl will present music from "Pictures Without an Exhibition" for solo piano. There will be time for live questions and conversation.
---
Barbara Crooker
Barbara Crooker is a poetry editor for Italian Americana and author of nine books; Some Glad Morning (Pitt Poetry Series) is the latest. Her awards include the Best Book of Poetry 2018 from Poetry by the Sea, the WB Yeats Society of New York Award, the Thomas Merton Poetry of the Sacred Award, and three Pennsylvania Council on the Arts Fellowships. Her work appears in a variety of anthologies, including The Bedford Introduction to Literature.
Barbara has been a VCCA Fellow 19 times since 1990. She says, "In 'real life,' I'm the caregiver of my son, who has autism, and without VCCA, I'd never have written anything, let alone nine books. It took me so long to get a first book (25 years, but who's counting). But it finally happened, and other books followed. This was going to be my 'big year'—a book in the Pitt Poetry Series (and they had solicited my manuscript). I was the keynote reader for two poetry conferences and had readings scheduled all over the country. Then along came Covid, and poof, everything vanished."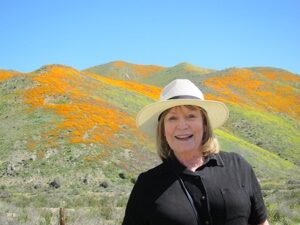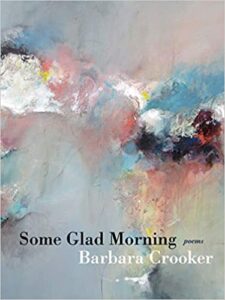 ---
Gregory Mertl
"A talent the ear wants to follow wherever it goes" (Boston Globe), Gregory Mertl has garnered commissions from the Tanglewood Music Center, the Rhode Island Philharmonic, the Tarab Cello Ensemble, the Phoenix Symphony, the Big Ten Wind Ensembles, the Ostrava Oboe Festival, Czech Republic, the Hanson Institute, and the Barlow Endowment for a piano concerto for Solungga Liu and the University of Minnesota Wind Ensemble, which was released by Bridge Records in 2017. Of the Bridge release, the American Record Guide has written, "there's a wealth of compositional ingenuity and detail, but better yet there's what I might call attention to the human aspect of music–a concern with drama, passion, and psychological complexity alongside any purely technical achievement. That's what makes me keep listening to it."
Mertl has degrees from Yale University (BA 1991) and the Eastman School of Music (Ph.D. 2005) and was a 1998 Tanglewood Composition Fellow, where he worked with Henri Dutilleux and Mauricio Kagel.
His most recent works are a four-movement concerto for the French cellist Xavier Phillips, which will be premiered in Paris during l'ONDIF's 2021-22 season and "Pictures Without an Exhibition" for pianist Heather Lanners which was to have its European premiere in April 2020.
---
SHARE THIS EVENT
 
---
About the Series
The VCCA Fireplace Series — in the spirit of the sharing of work that takes place among VCCA Fellows after dinner in front of the fireplace at Mt. San Angelo — features live presentations by two Fellows every other Thursday. The focus of these events is on new work, particularly by artists with public events affected by the pandemic.
---
Watch Other Events in the VCCA Fireplace Series
As more events take place, we'll add the recordings to this YouTube playlist: