VCCA Fireplace Series 05
Featuring: Sharon Charde and Donna Hemans
When: Thursday, July 9, 2020, at 7:30 p.m. ET.
Where: Facebook Live and YouTube
The VCCA Fireplace Series — in the spirit of the sharing of work that takes place among VCCA Fellows after dinner in front of the fireplace at Mt. San Angelo — features live presentations by two Fellows every other Thursday. The focus of these events is on new work, particularly by artists with public events affected by the pandemic.
Novelist and VCCA Fellows Council member Lex Williford will host the July 9 event featuring writers Sharon Charde and Donna Hemans. Charde will read from her new memoir, I Am Not A Juvenile Delinquent, How Poetry Changed A Group Of At-Risk Young Women. Hemans will read from her new novel Tea by the Sea. There will be time for live questions and conversation.
---
Sharon Charde
Sharon Charde practiced family therapy for twenty-five years and has led writing groups for women since 1992. She has won numerous poetry awards, has been widely published in literary journals and anthologies, and has been nominated seven times for the Pushcart award. The BBC adapted her work for an hour-long radio broadcast in June 2012, and she has six published collections of poetry.
From 1999 to 2016, she volunteered at a residential treatment facility teaching poetry to adjudicated young women, creating a collaborative group with a local private school for eleven of those years. Her new memoir, I Am Not A Juvenile Delinquent, How Poetry Changed A Group Of At-Risk Young Women, has just been issued by Mango Publishing. It weaves her struggle to deal with her grief over the death of her son with the story of her first ten years there. Much of the book was written and rewritten during her five residencies at VCCA.
Sharon lives in Lakeville, Connecticut, with her husband John.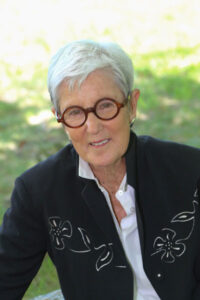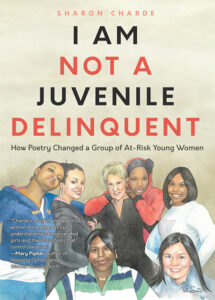 ---
Donna Hemans
Donna Hemans is the author of two novels: River Woman and Tea by the Sea, published this month by Red Hen Press. In 2015, she won the Lignum Vitae Una Marson Award for Adult Literature for the unpublished manuscript of Tea by the Sea.
Donna's short fiction and essays have appeared in The Caribbean Writer, Crab Orchard Review, Witness, the anthology Stories from Blue Latitudes: Caribbean Women Writers at Home and Abroad, Ms. Magazine and Electric Literature, among others.
She was the 2007-2008 Black Mountain Institute (University of Nevada, Las Vegas) International Women's Forum Fellow and twice served as the Lannan Visiting Creative Writer in Residence at Georgetown University. She has received residential fellowships from Hedgebrook, Millay Colony for the Arts and the Virginia Center for the Creative Arts. She received her undergraduate degree in English and Media Studies from Fordham University and an MFA from American University.
She lives in Maryland and is the owner of DC Writers Room, a co-working studio for writers.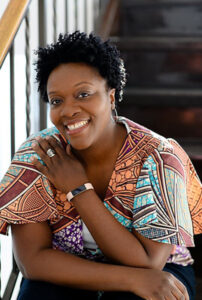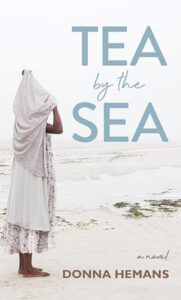 ---
SHARE THIS EVENT
 
---
Watch Other Events in the VCCA Fireplace Series
As more events take place, we'll add the recordings to this YouTube playlist: