Katy Murray, VCCA's beloved Director of Dining Services from Meriwether Godsey, has always wanted to "cook" a cookbook from cover to cover (à la the girl from Julie & Julia).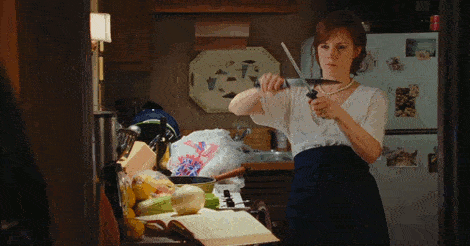 "When I realized I was going to be the director at VCCA (insert dream coming true music), I let myself buy some cookbooks, or rather, books about baking," says Katy. "The first one I purchased was The Magnolia Bakery Handbook (A Complete Guide for the Home Baker). She's dreamy . . . beautiful cover, beautiful pictures, and recipes that I felt for sure I could master. Well, the book sat in my office for the entire first year of my life at VCCA. Sooooo (insert inspirational music), New Year, New Me, I decided it was time!"
We're excited to share Katy's progress as we move through 2023. And we trust VCCA Fellows in residence at Mt. San Angelo this year will be happy beneficiaries of Katy's New Year resoluteness.
---
January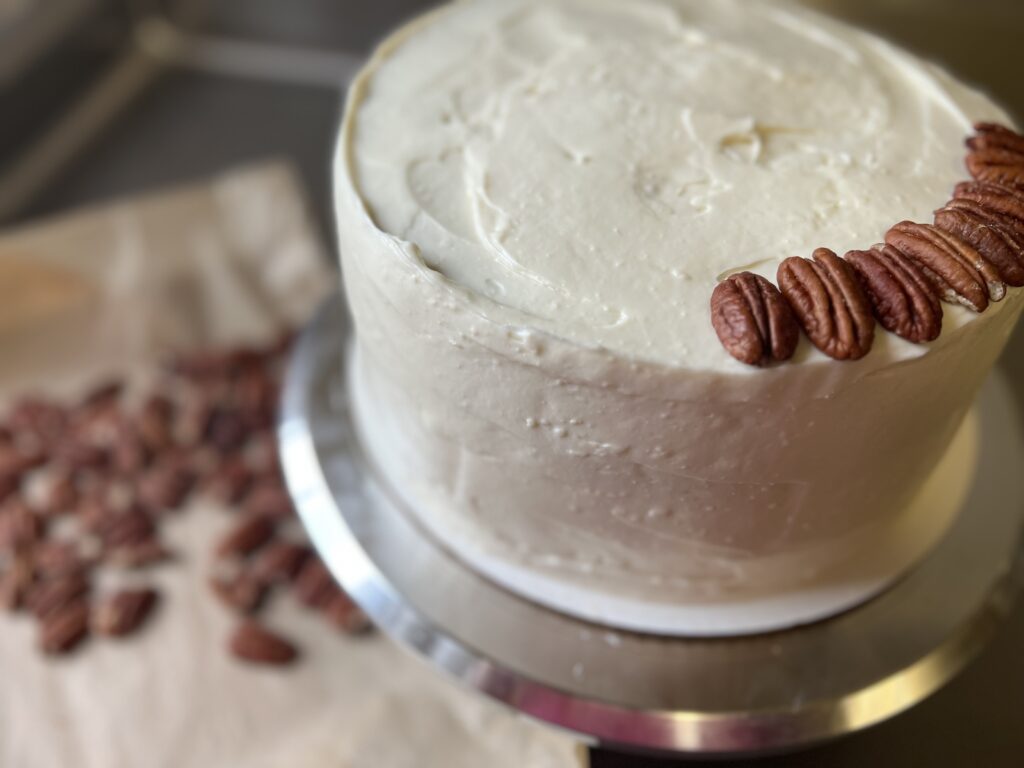 Hummingbird Cake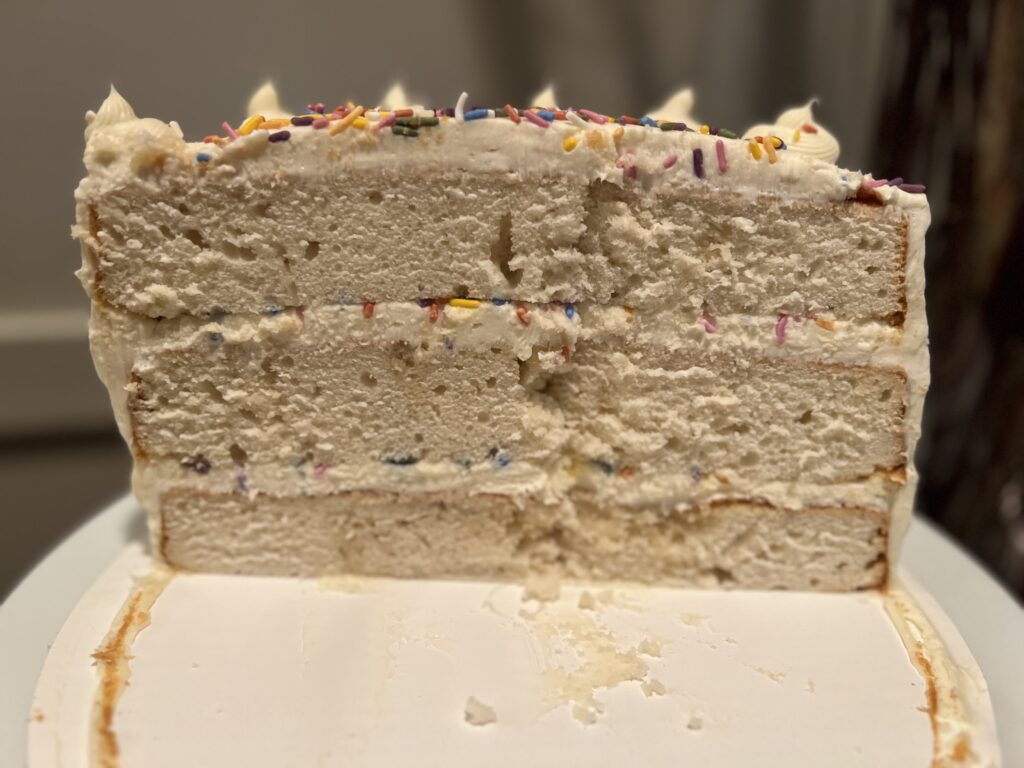 Classic Vanilla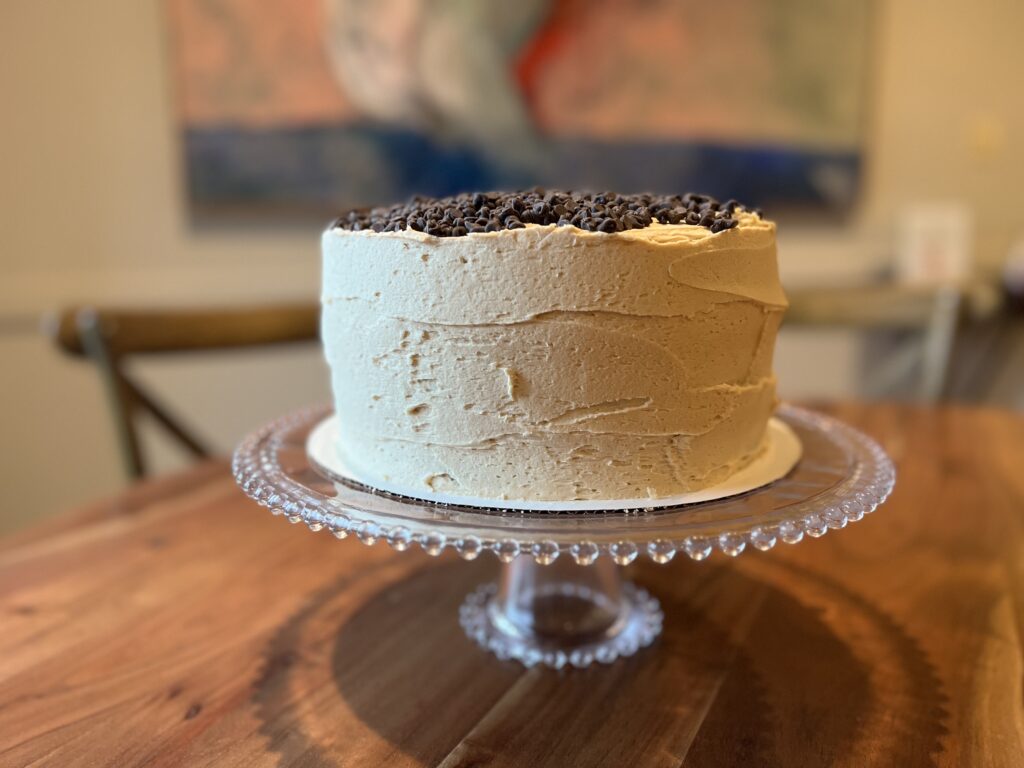 Magnolia Cookie Cake with Peanut Butter Frosting
---
February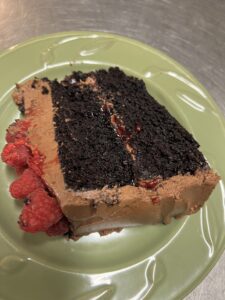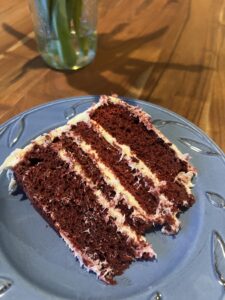 Razzy Cake; Red Velvet Cake
---
March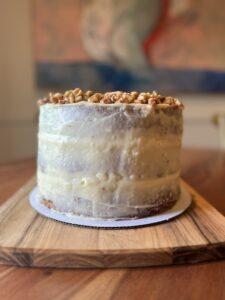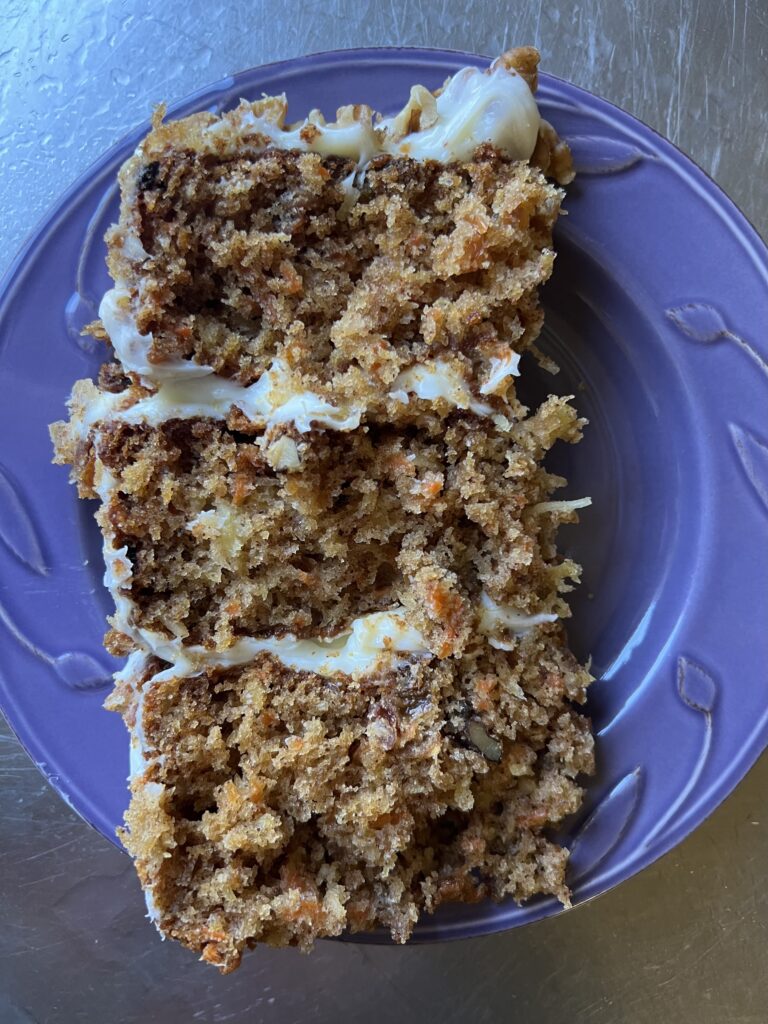 Carrot Cake
---
April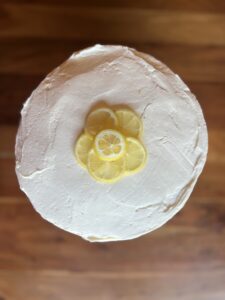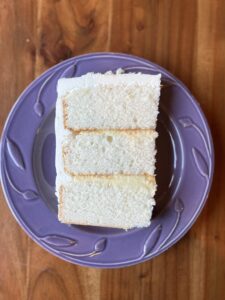 Lemon Cake with a Lemon Meringue Buttercream
---
May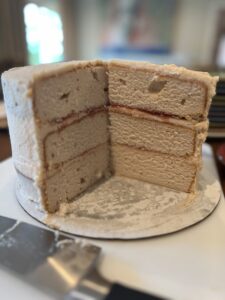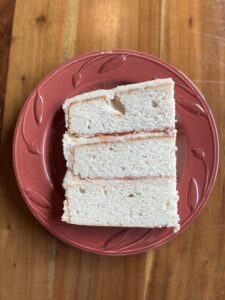 Strawberry Cake
---
June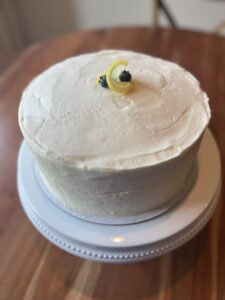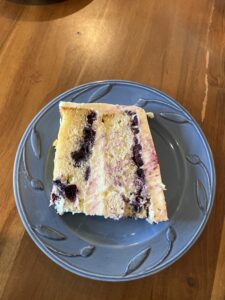 Blueberry Lemon Cake with Lemon Cream Cheese Frosting
---
July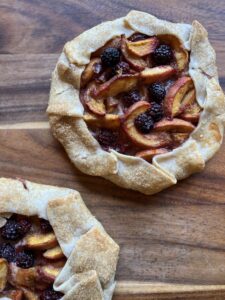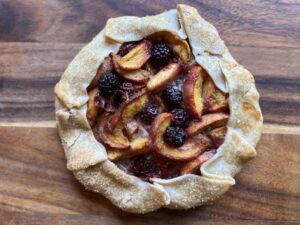 Peach and Blackberry Galettes
---
To be continued . . .