The VCCA Fellows Council has elected five new members and one alternate/reserve member who will serve through 2024:
SoHyun Bae, visual artist – New York, New York
Sonja Curry-Johnson, fiction writer – West Springfield, Virginia
Carla Du Pree, fiction writer – Columbia, Maryland
Cliff Garstang, fiction writer – Staunton, Virginia
Kimberly Mack, nonfiction writer – Toledo, Ohio
Martin Hundley (Alternate), composer – Los Angeles, California
The 2024 class joins seven current Council members who will continue to serve through 2022:
Executive Committee:
Christina Chiu (Lead Liaison), writer – New York, New York
Burcu Koray (International Fellows Representative), writer/filmmaker – Istanbul, Turkey
Judith Shatin, composer – Charlottesville, Virginia
David Ebenbach (Secretary), fiction writer – Washington, DC
Christine Hiebert, visual artist – Brooklyn, New York
Shawn Qaissaunee, composer – Wilmington, Delaware
Isaac Rahmim, nonfiction writer – Claremont, California
---
Meet the Newest Members
---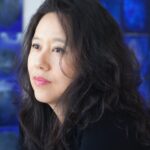 SoHyun Bae
SoHyun Bae is a visual artist living and working in New York. Bae says, "Especially now as the coronavirus pandemic has hit the artistic community with a vengeance, we must take every action possible to continue to support these wo/men of talent and foster their artistic growth because art is a matter of survival."
---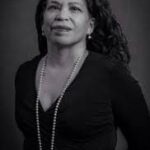 Sonja Curry-Johnson
Sonja Curry-Johnson is a fiction writer living and teaching in West Springfield, Virginia. Curry-Johnson says, "I believe it's crucial for artists to cross pollinate among mediums and create a network that exists and supports us in our 'real' lives."
---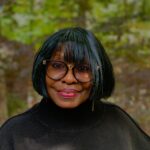 Carla Du Pree
Carla Du Pree is an author, literary consultant, arts ambassador, and speaker in Columbia, Maryland. "Diversity and inclusion are deeply personal and important to me," says Du Pree. "I look forward to working with fellow council members to create a stronger, more inclusive, and vibrant VCCA."
---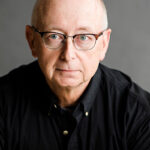 Cliff Garstang
Cliff Garstang is a fiction writer and editor living in Staunton, Virginia. "I am interested in serving on the VCCA Fellows Council because I have benefited greatly from my residencies at VCCA and want to give back to the institution," says Garstang.
---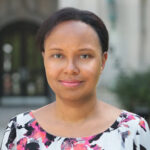 Kimberly Mack
Kimberly Mack is a creative nonfiction writer, professor, and scholar living in Toledo, Ohio. Mack says, "As a member of the Fellows Council, I look forward to helping to increase the representation of VCCA Fellows from diverse backgrounds."
---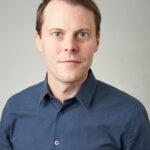 Martin Hundley
Martin Hundley (alternate/reserve member) is a composer, musician, and educator based in Los Angeles. Hundley says, "I'm committed to promoting diversity and inclusivity within VCCA's community, throughout every aspect of the organization and the artist experience."
---