Visit the Virginia Center for the Creative Arts at Mt. San Angelo for a special opportunity to step inside VCCA's Studio Barn complex, where writers, visual artists, and composers from across the nation and around the world come to pursue their creative work. This is our last public Open Studios event of the year!
When: Sunday, October 23, 2022, from 4 to 6 p.m.
Where: VCCA, 154 San Angelo Drive, Amherst, VA 24521
Participating artists will open their individual VCCA studios to the community. You're invited to come see what they're working on and to chat with them about their creative processes.
Visitors will also be welcome to take a self-guided tour of the grounds and VCCA's outdoor art collection. Light refreshments will be available.
To help keep our artist community safe, we require that all guests be fully vaccinated against COVID-19 and be prepared to wear facial coverings while indoors.
Amherst County Habitat for Humanity will be hosting a concurrent event at VCCA that afternoon! They're celebrating the life of Queena Stovall and her influence on Virginia artists with an art sale and silent auction fundraiser. We're excited to have them with us!
---

Participating Fellows
The following writers, visual artists, and composers will be in residence at Mt. San Angelo on October 23 and have agreed to open their studios to the public (pictured above from top left to bottom right):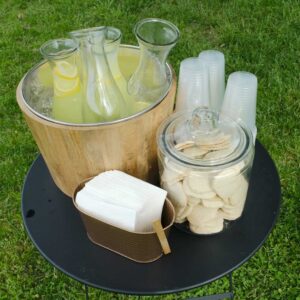 .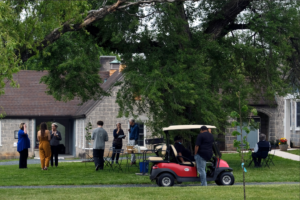 VCCA's Spring 2022 Open Studios event. Photos by Paige Critcher.