LONG VIEWS, an online art auction benefitting the Virginia Center for the Creative Arts, is open to the public May 7-15, 2021.
We hope you'll join us in this opportunity to collect art by many generous and talented Fellows and friends of VCCA. Proceeds will support VCCA's mission to provide time and space to national and international writers, visual artists, and composers of talent and promise to bring forth their finest works, because the arts are vital, diversity is a strength, and creativity is essential.
To register on your phone, text vccalongviews to 243725.
See a list of participating artists below.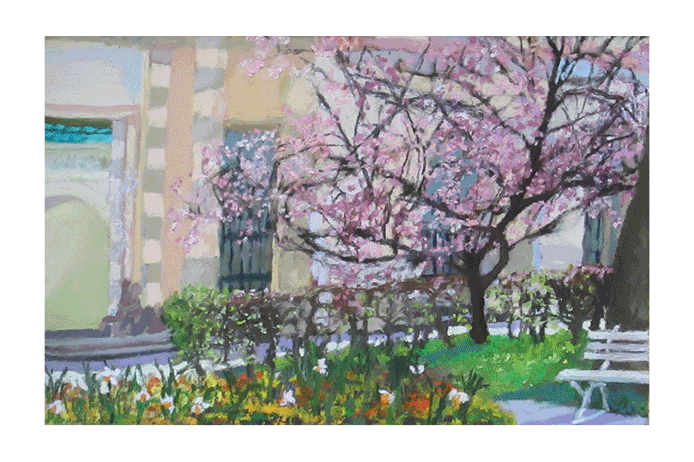 Participating Artists
VCCA is deeply grateful to the visual artists who have donated work to VCCA's collection over the years and to those artists who donated pieces specifically for inclusion in LONG VIEWS. Click on hyperlinked names below to visit artists' websites.
Special thanks to VCCA Fellows SoHyun Bae, Karen Bell, Christina Chiu, and Christine Hiebert for their work on the Fellows Council Art Auction Committee.