Deborah E. Goode to Lead Development Team
The Virginia Center for the Creative Arts (VCCA) is pleased to announce that Deborah E. Goode has been named Director of Development. A long-time Richmond resident, Goode served most recently as Major Gifts Officer at the Communities in Schools national office in Arlington, Va.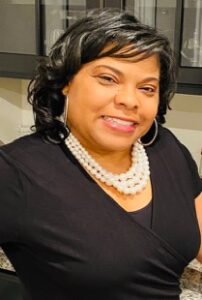 "We couldn't be more pleased to have Deborah Goode join our leadership team," said Kevin O'Halloran, VCCA's Executive Director. "Debbie brings a wealth of experience to her new role, and I look forward to working with her to gather philanthropic support to further VCCA's mission." 
Goode earned a Bachelor of Arts degree from Virginia State University and an MBA from the University of Phoenix. Her previous positions include Director of Development at the American University Law School and Major Gifts Officer at Howard University. She will lead VCCA's development efforts from its satellite office in Richmond. 
During her downtime, Deborah can be found on the sidelines of the Virginia State University football team cheering for the running back, her son Donavan, age 20. Deborah is a member of the Alpha Kappa Alpha Sorority; she enjoys traveling, sporting events, wineries, and continued learning.
President of the VCCA Board of Directors Quinn Feldmann Graeff said, "We are thrilled that Deborah Goode has joined Kevin and his team. I look forward to working together during VCCA's fiftieth anniversary and beyond."  
---
VCCA is a unique Virginia-based organization of national stature and international impact that provides time and space for national and international writers, visual artists, and composers of talent and promise to bring forth their finest works. VCCA hosts over 400 artist-Fellows annually at its Mt. San Angelo facility in Amherst, Va., and Le Moulin à Nef in Auvillar, France. The artists who come to VCCA, whether emerging or established, are selected through competitive peer review on the basis of the important or innovative work they are doing in their respective fields.